The Grand Mufti of Egypt receives the Grand Mufti of Singapore to discuss means of religious cooperation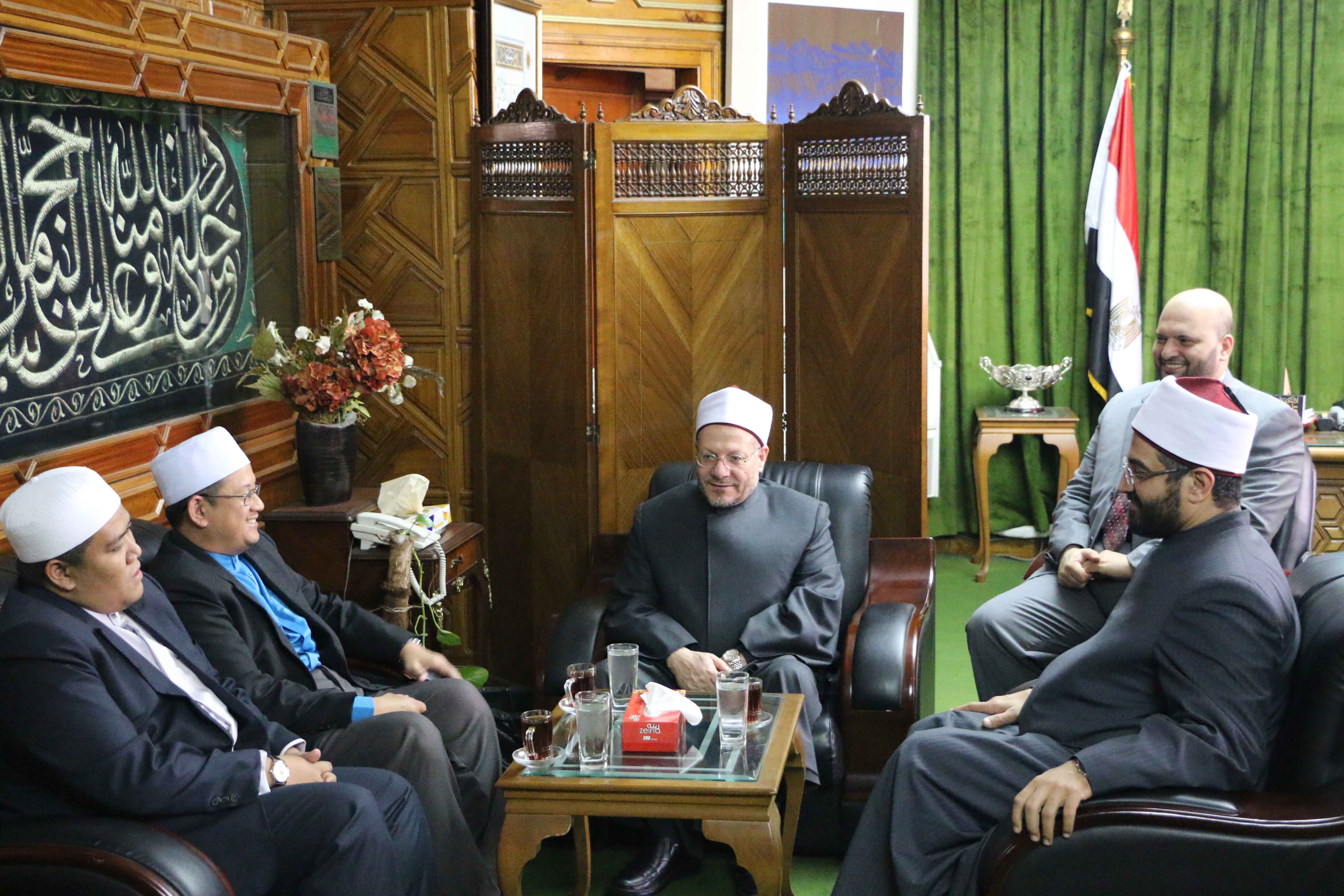 Dr. Shawky Allam, the Grand Mufti of Egypt, received today morning the Grand Mufti of Singapore, Dr. Mohammed Fatris to discuss religious cooperation between the two countries. During the visit, Dr. Allam discussed Dar Al-Iftaa's efforts to confront aberrant and extremist fatwas and its campaigns to correct the image of Islam, in addition to the efforts exerted by the different departments within Dar Al-Iftaa to answer the inquiries of Muslims living both inside and outside Egypt in ten languages.
Dr. Allam said that Dar Al-Iftaa is prepared to extend all kinds of support, cooperation and training to Islamic institutes in Singapore. For his part, Dr. Fatris expressed his gratitude for Dr. Allam's successful visit to Singapore last month, stressing that it drew great interest and its echo resounded throughout Singapore and Southeast Asia.
Related Articles