The Grand Mufti of Egypt and the Grand Mufti of Lebanon holding a joint press conference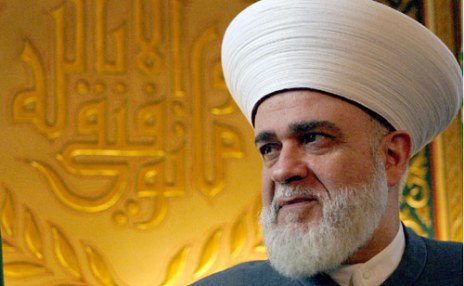 The Grand Mufti of Egypt, Dr. Shawky Allam, and the Grand Mufti of Lebanon, Sheikh Abdul Latif Derian, will hold a joint press conference tomorrow at 11:00 a:m at Egypt's Dar Al-Iftaa.
During the conference, Sheikh Derian will discuss the result of his meetings with President Abdul Fattah Al-Sisi; the Grand Sheikh of Al-Azhar, Dr. Ahmed Al-Tayeb; the Minister of Foreign Affairs, Sameh Shukry; the Pope of Alexandria and the Patriarch of the See of St. Mark, Pope Tawadrus II; and the Minister of Endowments, Dr. Mokhtar Jumaa.
Sheikh Derian will also discuss the most important current issues affecting the Arab and Islamic region, the current efforts exerted to combat terrorism and extremism in the region as well as cooperation with Al-Azhar and Dar Al-Iftaa on religious discourse and confronting aberrant and radical fatwas.
Related Articles