Egypt's Dar al-Iftaa addresses religious leaders in New York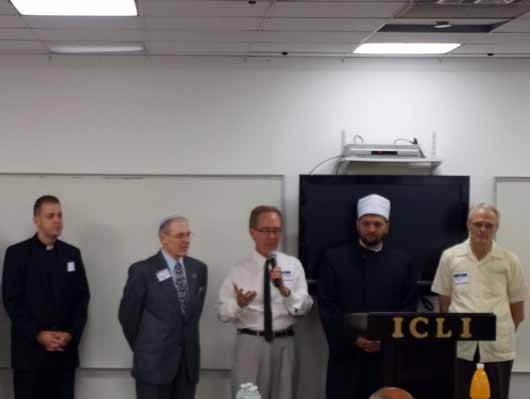 During Dr. Ibrahim Negm, Senior Advisor to the Grand Mufti of Egypt meeting with religious leaders yesterday at the Islamic Centre in New York which was held on the margins of the UN Summit on Countering Violent Extremism, he emphasized that moderate religious leaders in the Islamic world and in the West are required to play an active role in correcting the image of both Islam and Muslims in Western media. He said that the world is in dire need of holding summits to promote a true dialogue stemming from the recognition of identities and specificities.

Dr. Negm added that the difficult times we are facing, characterized by hostility against Islam and Muslims and the exploitation of extremist actions, makes it incumbent upon the media to change this negative coverage of Islam though this will not be possible to do overnight. The media, he added, has the moral responsibility of marginalizing extremist thought and foregrounding the voices of only specialized scholars and intellectuals. He called upon the development of mechanism to communicate with the media, academics and Muslim communities in the US.

Dr. Negm explained that Christians in Egypt are not a minority, but partners in one homeland with the same rights and duties and live alongside Muslims without discrimination. He added that attacks on churches and monasteries are rejected by Islam and are punishable by law.
Related Articles