Egypt's Grand Mufti participates in Amman's conference on fighting extremism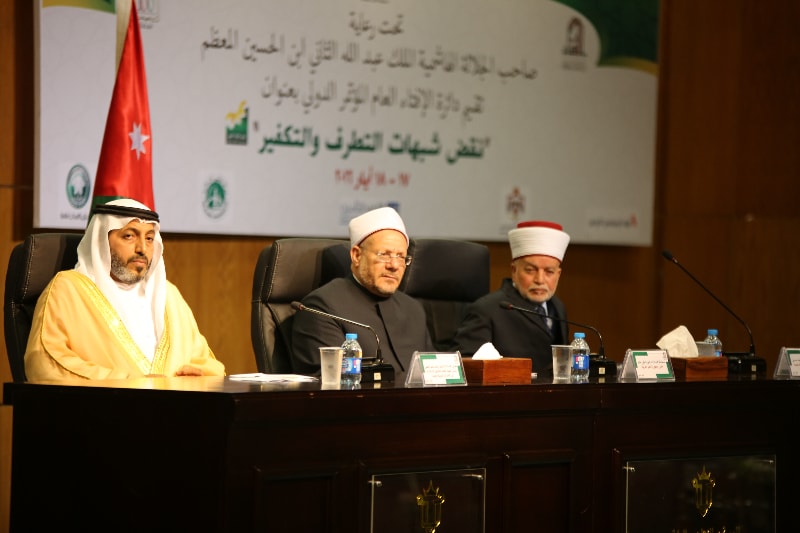 In pursuance of its leading global endeavors to encounter extremism and takfiri ideologies, Egypt's Grand Mufti, Dr.Shawki Allam participates in the international conference currently held in Amman, Jordan from May 17-18, 2016 on debunking extremist ideologies.
The two-day conference, attended by Muslim scholars and researchers from worldwide, discusses the means to correct the misconceptions about a number of issues through which extremists try to distort the image of Islam.
In the word he delivered during the conference's opening session, Dr.Allam confirmed that the entire Muslim and Arab world is in a dire need of solidarity and unity to face the lethal threat of terrorism and extremism that challenge the stability and peace of the entire region.
He stressed that it is mandatory to take proactive steps to face the great threat of extremism through following methodological strategies that bring about stability and peace.
It has been known that Egypt's Dar al-Iftaa plays a leading global role in fighting and debunking the takfiri thoughts and strives hard to correct the image of Islam worldwide.
Related Articles