The Grand Mufti of Egypt to the Secretary-General of the Medical Syndicate of Egypt: Dar al-Ifta is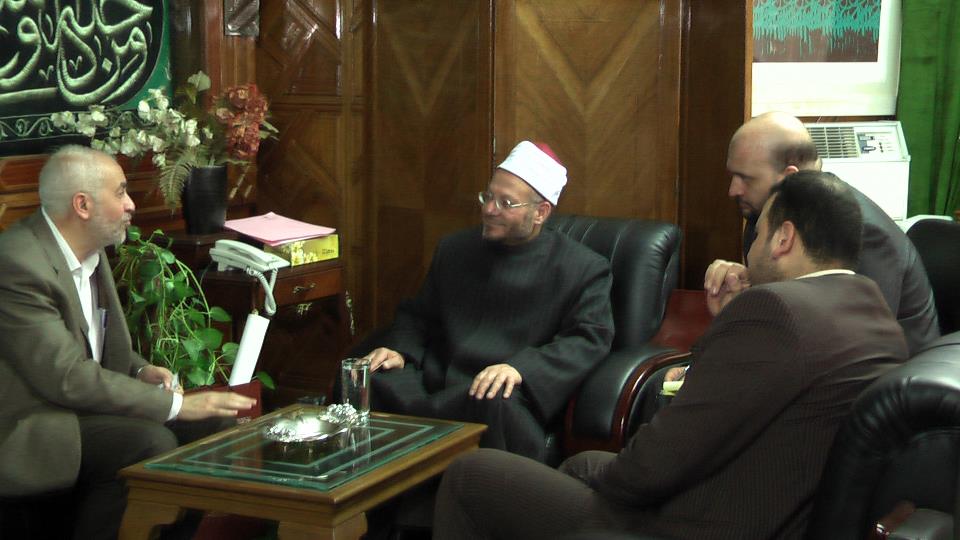 The Grand Mufti of Egypt, Dr. Shawqi Allam, received today afternoon Dr. Gamal Abdul Salam Radwan, the Secretary-General, who congratulated him for taking helm of his new post.
Dr. Radwan said that the Medical Syndicate and Dar al-Ifta have been cooperating for years and called upon the continuation and promotion of this cooperation in the coming period.
The Grand Mufti expressed Dar al-Ifta's full willingness to cooperate with the Medical Syndicate of Egypt. He said that Dar al-Ifta will give religious edicts issued by it and by the Islamic Research Assembly concerning raising health awareness. He added that Islam encourages the preservation of public health and disease control. He mentioned that Islam calls upon the members of the society to abide by health rules, prevention of disease, and to take all means to avoid diseases and protect themselves and the society.
Related Articles