The Grand Mufti strongly denounced Israeli occupation forces storming al-Aqsa mosque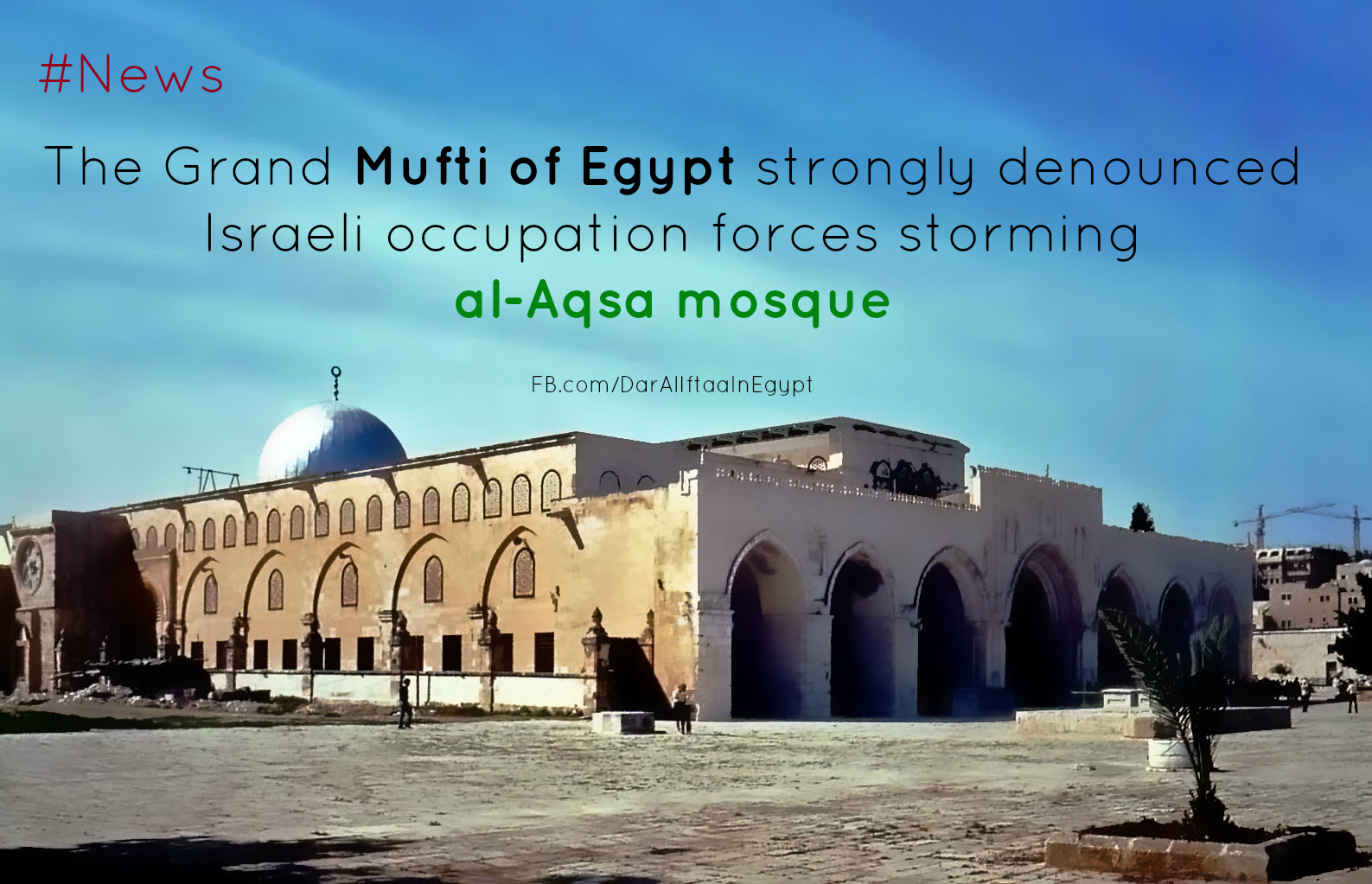 Dr. Shawky Allam, the Grand Mufti of Egypt, strongly denounced the Israeli occupation forces storming the courtyards of al-Aqsa Mosque, preventing people from praying inside it and attacking some of them.

The Grand Mufti added that such barbaric practices from the Israeli occupation forces are nothing but terrorism and spread hatred. This deliberate attack comes as a new episode in the series of the heinous attempts of the Israeli state which aims at arousing the feelings of the Arabs and Muslims.

Dr. Allam stressed that the practices of the Israeli forces must be confronted firmly by the international community. He further called upon the entire international organizations and concerned authorities to interfere and stop the Israeli provocations increasing one day after the other.
Related Articles