Egypt's Mufti meets with Indonesia's Secretary General for Religious Affairs Ministry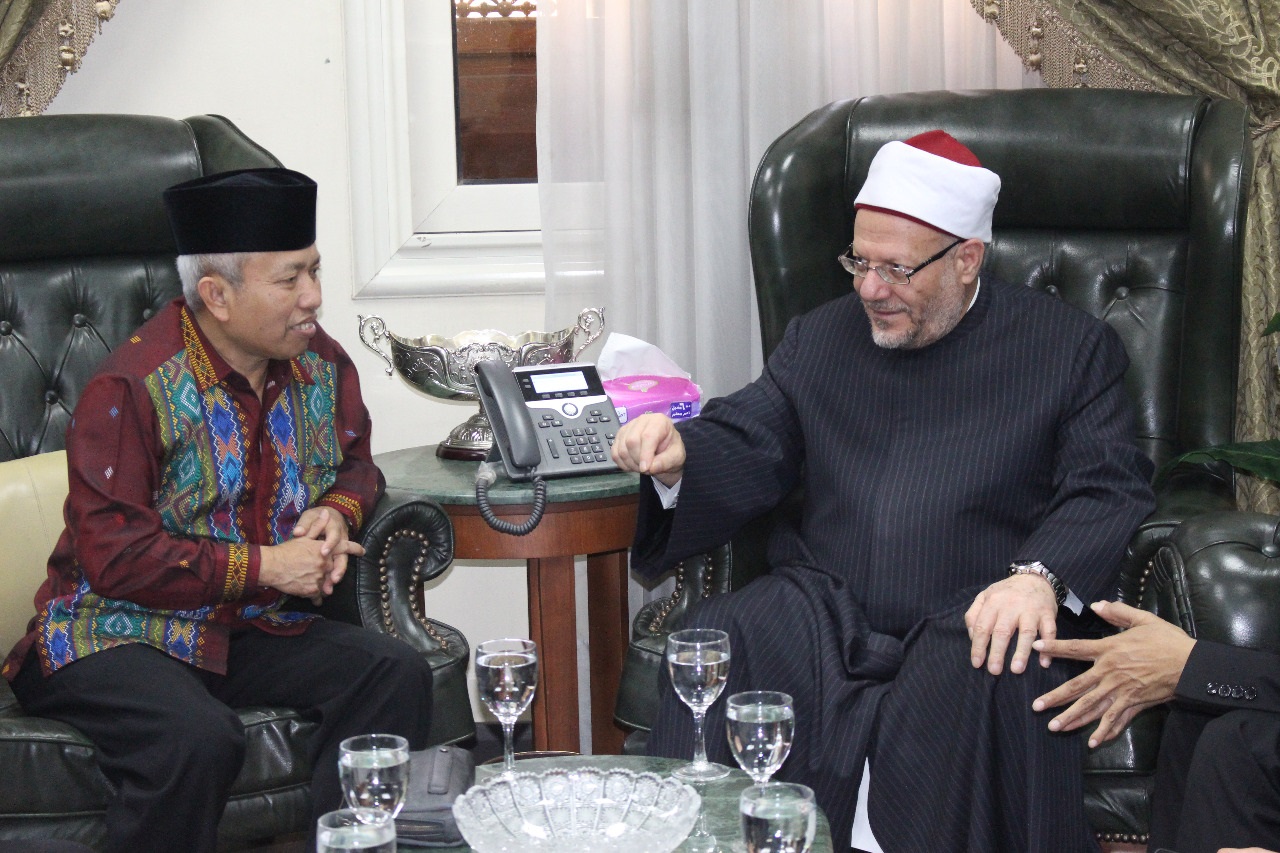 Egypt's Grand Mufti, Dr. Shawki Allam, received a high-level delegation headed by the Secretary General of the Ministry of Religious Affairs to discuss means of mutual scholarly cooperation.
Dr. Allam pointed out the significance of the continuous cooperation among religious institutions, asserting the importance of maintaining the support to muftis and specialized scholars to face the chaos of issuing fatwas.
From his part, the head of the Indonesian delegation praised the efforts exerted by Egypt's Dar al-Ifta and expressed Indonesia's Ministry of Religious Affairs' aspiration toward further mutual cooperation with a special focus on providing training on fatwa issuance.
01/12/2022
Related Articles