Egypt's Mufti meets with Singapore's Minister of Muslim Affairs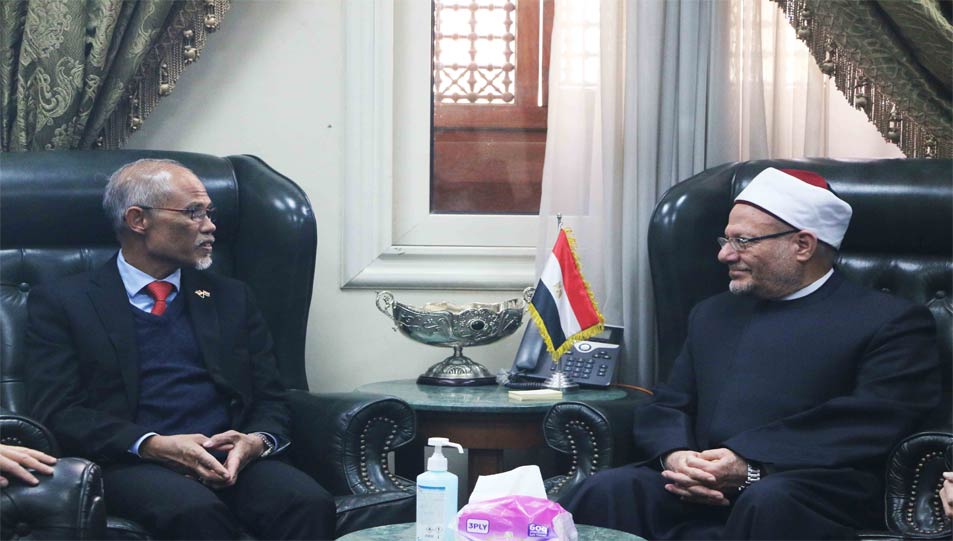 Egypt's Grand Mufti, Dr. Shawki Allam, received the Singaporean Minister-in-Charge of Muslim Affairs, Masagos Dhul-kifl, and his accompanying high-level delegation to discuss means of mutual scholarly cooperation.
Egypt's Mufti emphasized the depth of Egypt-Singapore relations and commended Singapore's advancement in knowledge, most notably in the field of countering extremism and implementing genuine integration and coexistence.
Dr. Allam pointed out the significance of continuous cooperation among religious institutions in exchanging experiences and addressing modern challenges.
From his part, the Singaporean Minister highlighted his country's great confidence in the scholars of Egypt's Dar al-Ifta and praised the moderate approach that Singaporean students receive while studying at Egypt's Azhar.
17/12/2023
Related Articles