Egypt's Mufti receives the Saudi Minister of Hajj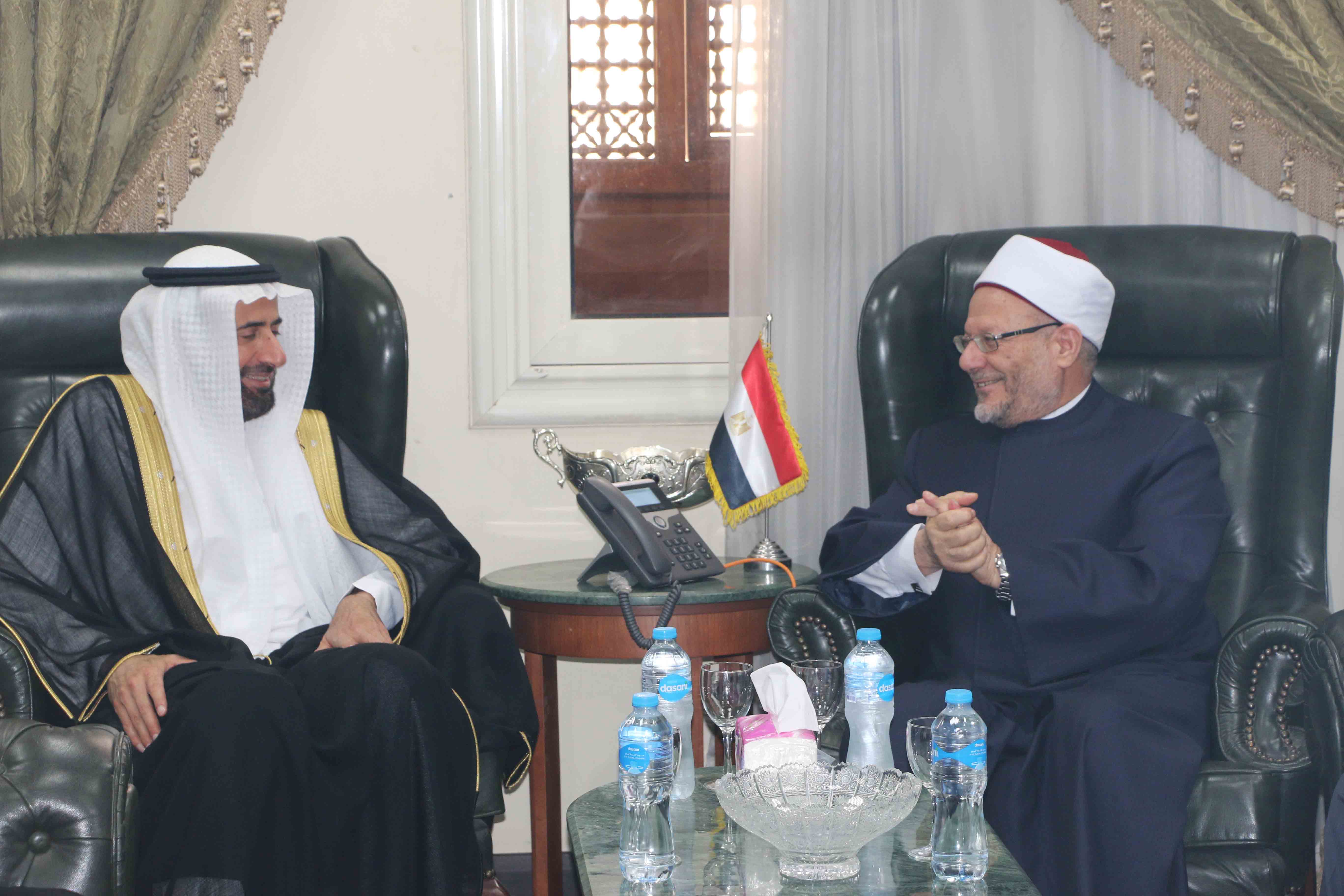 Egypt's Grand Mufti, Dr. Shawki Allam, received the Saudi minister of Hajj and Umrah, H. E. Dr. Tawfiq Al-Rabi'ah, leading a high-level Saudi delegation, as part of his official visit to Egypt.
Dr. Shawki Allam commended Saudi Arabia's efforts in terms of Hajj and Umrah services and pointed out that last year's pilgrimage season witnessed an upsurge in utilizing digitalization to facilitate and organize performing rituals.
From his part, Dr. Tawfiq Al-Rabi'ah praised Egypt's Dar al-Ifta's extensive endeavors and proficiency in fatwa issuance under the leadership of Dr. Shawki Allam and discussed rulings of facilitation in Hajj and Umrah stated by the Islamic Jurisprudence.
2022/10/09
Related Articles