Egypt's Grand Mufti receives a high-level Palestinian delegation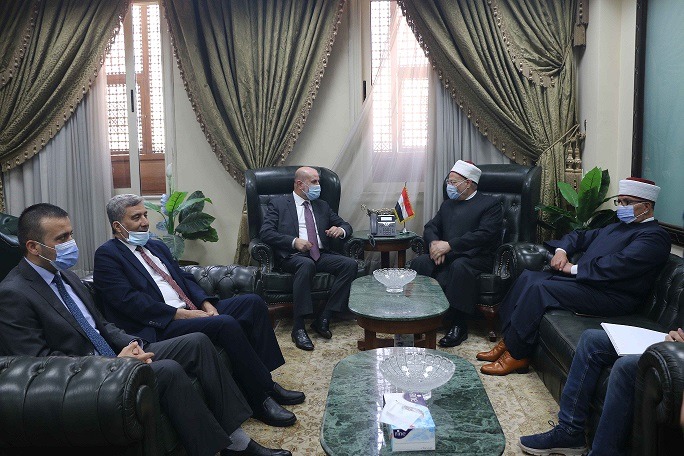 Monday, June 7, 2021
Egypt's Mufti, Dr. Shawki Allam, received a high-level Palestinian delegation headed by His Excellency Dr. Mahmoud Al-Habbash, Supreme Judge of Palestine and President's adviser.
During the meeting, the delegation reviewed and discussed the current situation in the occupied Palestinian territories following ceasefire announcement.
From his part, Dr. Allam confirmed Egypt's vital role in serving the Palestinian cause and the tremendous efforts recently exerted to cease fire and stop the Israeli aggression against the Palestinian armless civilians.

Related Articles