Egypt's Dar al-Ifta stresses pivotal facts on combatting extremism in Athens conference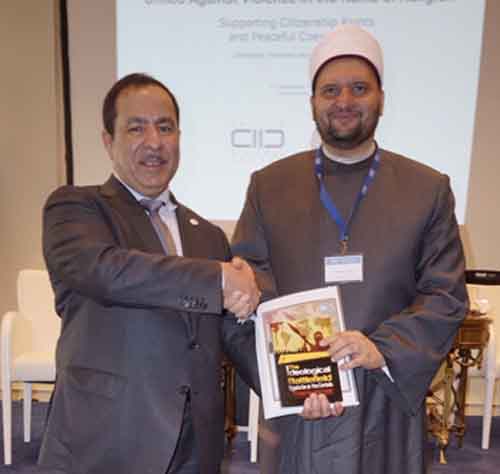 Representing Egypt's Dar al-Ifta in Athens conference on promoting interfaith dialogue, Dr.Ibrahim Negm, Senior advisor to Egypt's grand mufti, clarified in a word he delivered that, as Muslims, we suffer from the double-standards in attitudes towards the Muslim-Arab issues. A matter that negatively affects the Islam-West relationship.
Dr.Negm pointed out that all the terrorist organizations and groups espouse the same toxic ideologies and must be dealt with accordingly. In the same context, Dr.Negm criticized the selection policy adopted by some countries in treating these organizations.
Dr.Negm added that the Azhar and Egypt's Dar al-Ifta undertake to combat radical ideologies and correct the image of Islam both inside and outside Egypt. This goes along with refuting the misconceptions raised by these extremist groups in ten different languages to immunize the youth against falling a prey to these extremist ideologies.
Related Articles