Egyptian-Palestinian prospering the religious cooperation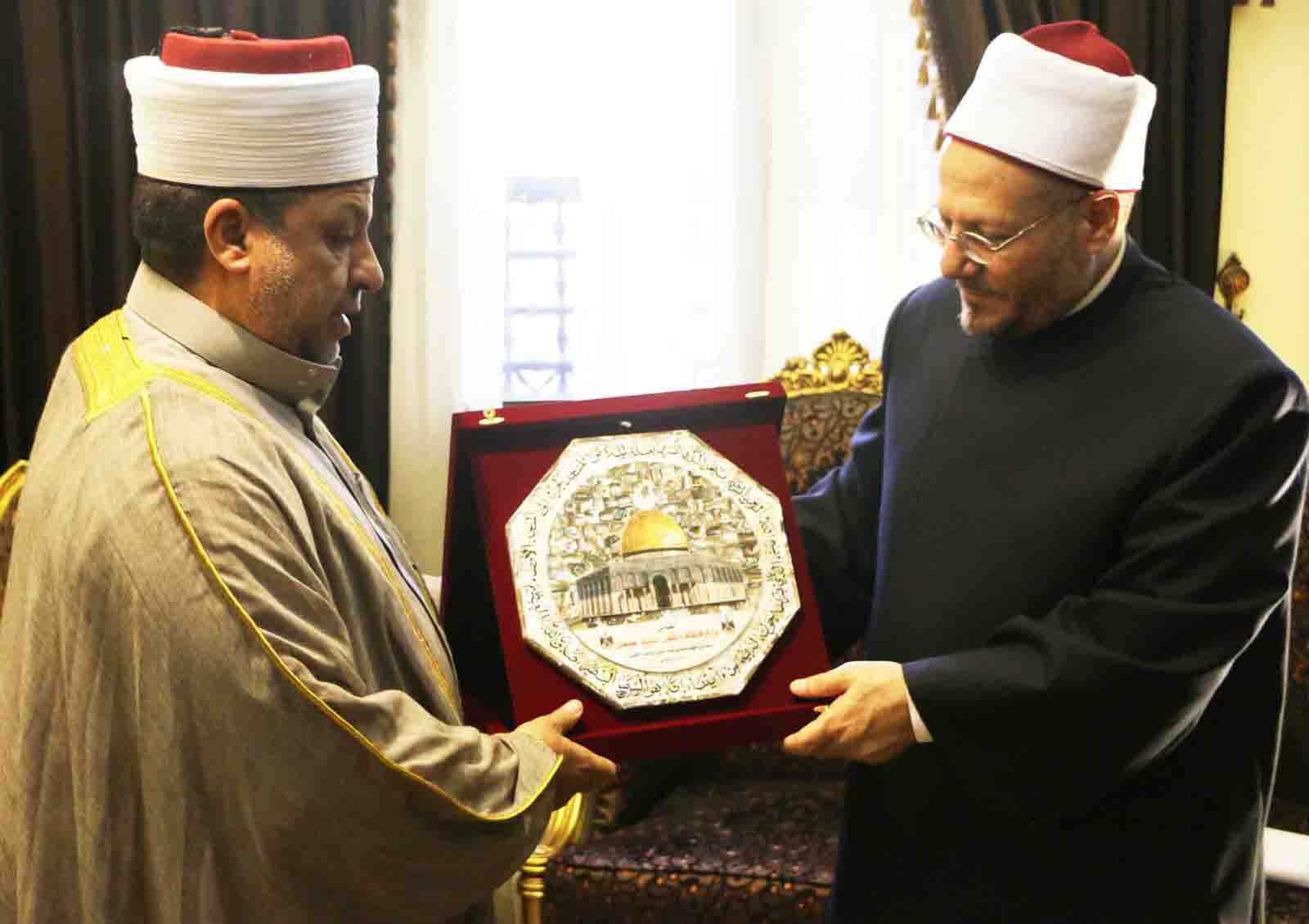 Dr.Shawki Allam, Egypt's grand mufti, received His Eminence Sheikh Yousef Id'ies, Palestinian minister of Waqf and Religious Affairs, to investigate the means of enhancing mutual religious cooperation between Egypt's Dar al Ifta and the Palestinian ministry of endowments.

During the meeting, Dr.Shawki declared that the Palestinian issue and the Aqsa Mosque are in the hearts of all Egyptians. He also stressed on the need of Arabic and Islamic consolidation to confront the continuous attacks of the Israeli occupation forces on the Palestinians and the Aqsa Mosque.

From his part, Sheikh Yusuf Id'ies confirmed that the noble Azhar and Egypt's Dar al-Ifta are the considerable religious reference for all Muslims worldwide. He added that Palestinians hold both institutions in high esteem due to their remarkable defense and support to the Palestinian issue in all aspects.
Related Articles