Egypt's Mufti receives a delegation from the International University in Malaysia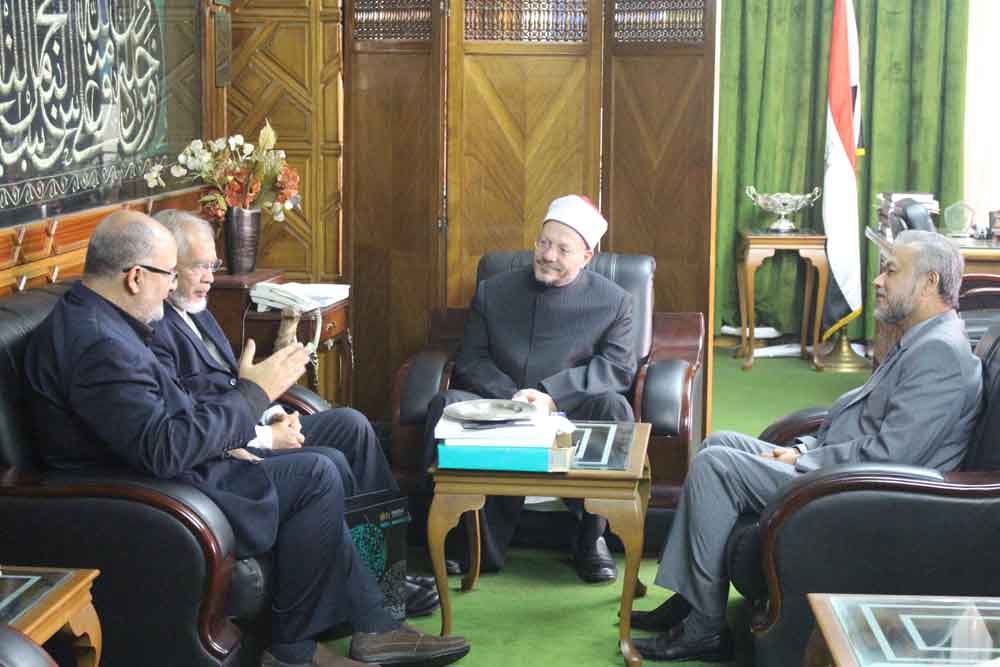 Dr. Shawqy Allam, the Grand Mufti of Egypt, received today a delegation from the International Islamic University in Malaysia to promote religious cooperation between Dar al-Ifta al-Misriyyah and the university.
During the meeting, Dr. Allam said that Dar al-Ifta receives many inquiries from South-east Asia, especially Malaysia. He added that Dar al-Ifta's global reach was crowned by the recently held International Conference of Ifta and that it seeks to play a greater and more effective role through the initiatives launched during the conference to establish a general secretariat of fatwa institutions.
The Malaysian delegation expressed its appreciation for the efforts exerted by Dar al-Ifta to serve Islam and expressed its aspiration to benefit from Dar al-Ifta's experience and to strengthen aspects of cooperation with it in the field of scholarly research.
Related Articles