More efforts are needed to prevent the defamation of Islam in Europe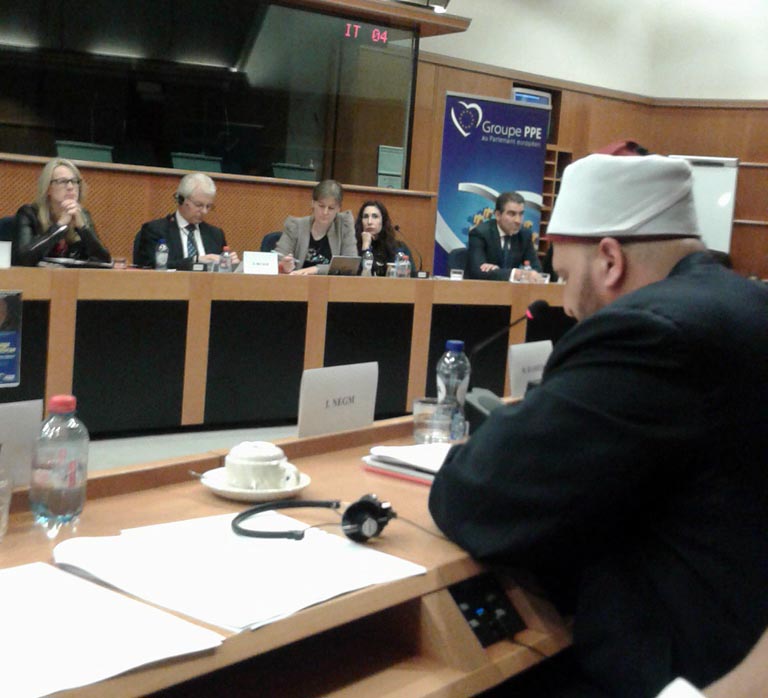 In his speech before the European Parliament, the Advisor to the Grand Mufti of Egypt, Dr. Ibrahim Negm, called for increasing efforts to prevent the defamation of Islam in Europe and hatred against Muslims living in the West. He further warned against growing Islamophobia and anti-Islamic movements in Europe under the pretext of preventing the Islamization of the West.
Dr. Negm added that peaceful coexistence and recognizing other religions evince enlightenment and democracy. He concluded by saying that Egypt's Dar al-Ifta always seeks to establish dialogue with the other, especially in the West, to combat radicalism and terrorism and to promote a culture of peace and coexistence between Muslims and non-Muslims.
Related Articles