Dar al- Iftaa presents a research study on the personification of Prophets in works of art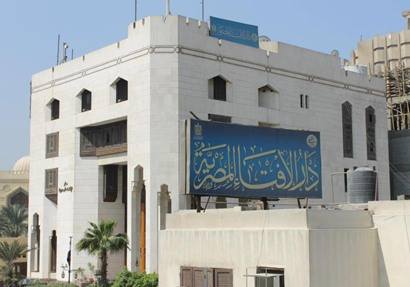 Dar al-Ifta al-Misrriyah participates in the 21st conference of the International Islamic Fiqh Assembly which is held in Imam Muhammad ibn Saud Islamic University, Riyadh on Sunday with a study presented by Dr. Magdy Ashour-the academic advisor to the Grand Mufti of Egypt- on the ruling for personifying the Prophets and Companions in works of art.

Dr. MagdyAshour said that the choice of the study's topic stems from Dar al-Ifta's conviction that acting has a significant impact on our daily life in our present age.
He added that the ruling pertaining to acting is a matter over which there is difference among contemporary jurists ranging from its categorical prohibition to permissibility that is subject to a number of conditions.
The conclusion reached in Dr. Ashour's study is the impermissibility of personifyingthe Prophets and Companions in acting due to their infallibility and lofty status.
Dr. Ashour said that his study's outcome is in compliance with legal verdicts issued by several official fatwa bodies all of which prohibit the personification of prophets. He went on to say that the personification of the Prophet's Companions (with the exception of ten Companions who were promised Paradise, the Mothers of the Believers, the Prophet's daughters, and the members of the Prophet's household)is a controversial issue which does not enjoy the unanimous prohibition of religious bodies.
Related Articles