Dar al- Iftaa condemns the destruction of Prophet's shrines in Iraq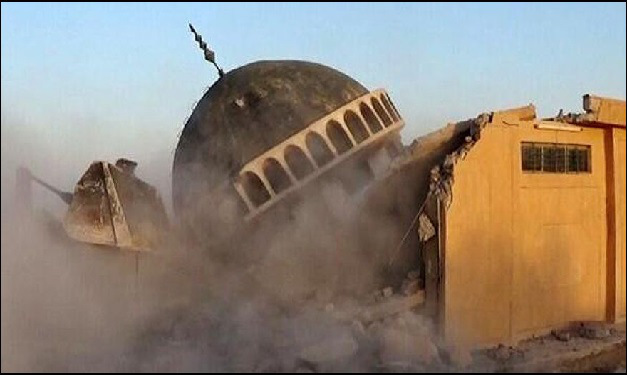 Dar al- Iftaa condemns the destruction of prophets' shrines in Iraq by the terrorist ISIS, the last of which was the tomb of Prophet Jonah. The Grand Mufti stressed that the actions of ISIS, their violation and digging up of the graves of prophets and the righteous is not permitted by any Muslim sect. Such actions are not related to Islam or any religion but transgress normal human nature which respects the sanctity of the dead.
The Grand Mufti said that the ISIS radical group is ignorant of the spirit of Islam and the biography of Prophet Muhammad (peace and blessings be upon him) which mentions that he lived 13 years in Mecca during which time he did not encroach upon idol statues which numbered in the hundreds. The Grand Mufti called upon the concerned authorities in Iraq and international cultural organizations such as the UNESCO for their immediate intervention to protect Muslim sanctities which are counted among the cultural, historical, and archeological landmarks in Iraq.
Related Articles