Presidency of the Two Holy Mosques honors Dr. Allam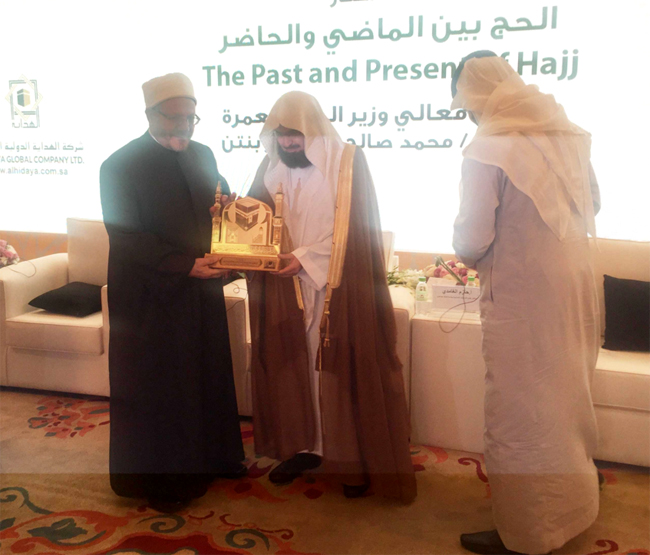 Head of the Presidency for the Two Holy Mosques and Imam of the Grand Mosque in Makkah Sheikh Abdulrahman Al-Sudais has presented the Memorial Shield of the Two Holy Mosques to Egypt's Grand Mufti, Dr. Shawki Allam in honor of his efforts to serve Islam, Muslims and encounter extremist ideologies.
This came on the sidelines of the Grand Hajj Seminar organized by Saudi Ministry of Hajj and 'Umrah, proceeding from the concern of the government of the Two Holy Mosques Custodian King Salman ibn Abdul-Aziz Al-Saud to enhance the relations among Muslim Scholars during the season of Hajj.
Scholars and thinkers from different intellectual and scholarly specializations in the Muslim world are attending and participating in the Hajj seminar to achieve this end.
Related Articles