The Grand Mufti meets the Netherlands Ambassador to acquaint him with the results of his recent European tour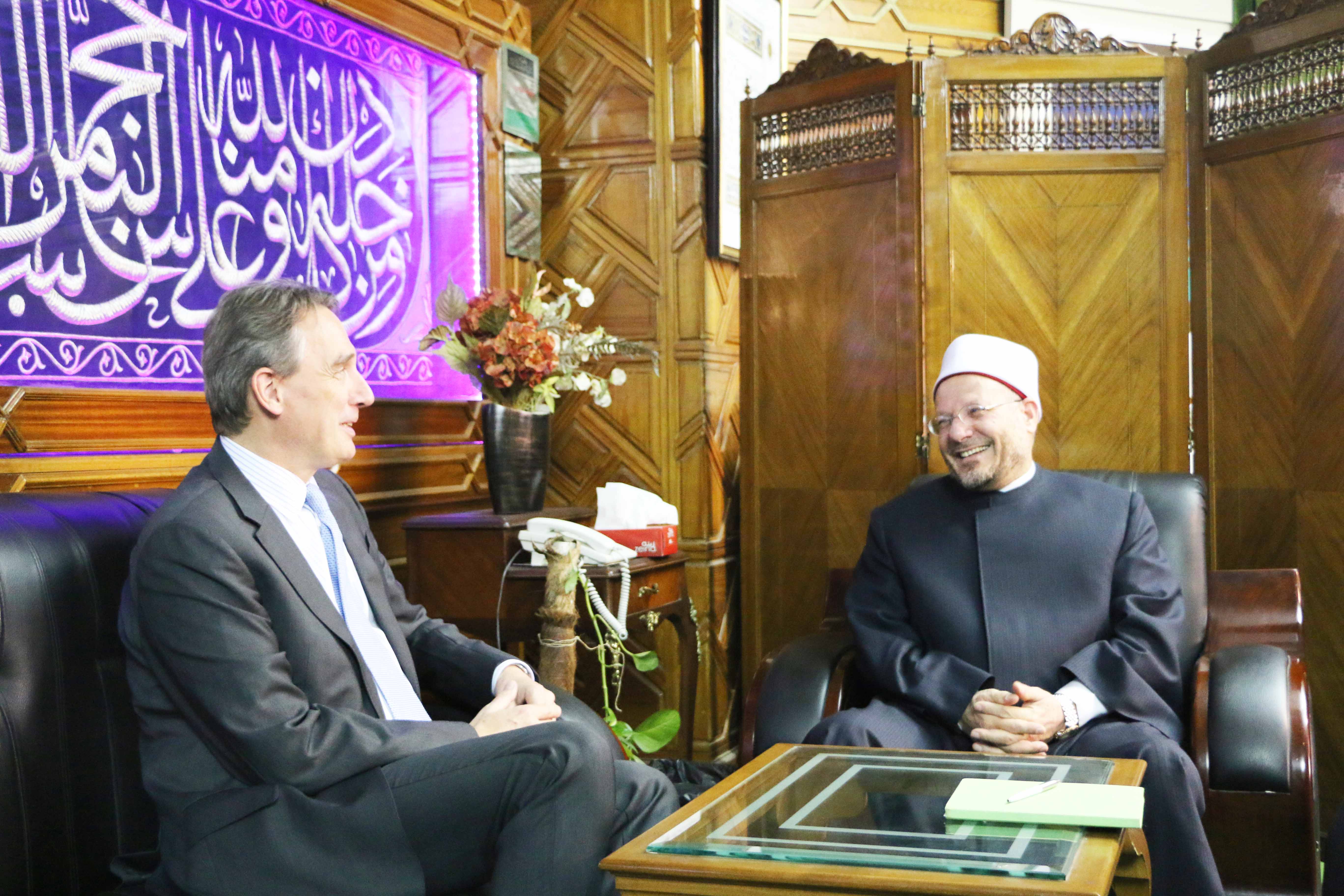 The Grand Mufti of Egypt Dr. Shawki Allam, met today afternoon with Mr. Gerard Steeghs, the Netherlands Ambassador to Cairo and Mrs. Bauaje Dijkstre –the coordinator of public diplomacy in the Middle East- to acquaint them with the results of his recent European tour.

The Grand Mufti stressed that his recent European tour on Netherlands and France has achieved great success, especially after the profound understanding we found from Netherlands part of the issues we wanted to clarify and which are related to the misconceptions attached to Islam.

The Grand Mufti elaborated, terrorism must not be attached to Islam or any other religion. This is because religions actually came to improve people's life and organize their affairs. Therefore, all these unethical practices come from those adopting extremist ideologies and who endeavor to exploit the religion in achieving irreligious personal gains.

The Netherlands Ambassador to Cairo expressed his happiness for the successful tour undertaken by the Grand Mufti on Netherlands as he wished that the Grand Mufti would repeat his visit to correct the image of Islam and build bridges of communication across different countries.
Furthermore, the Netherlands Ambassador to Cairo praised the efforts exerted by the Grand Mufti of Egypt and Dar al- Ifta in confronting both the extremist ideology and terrorism and his keenness on communicating with the western countries for refuting all the alleged claims raised by the extremists.
Related Articles