Egypt's Mufti sends powerful messages to the world in his historical speech at UK Parliament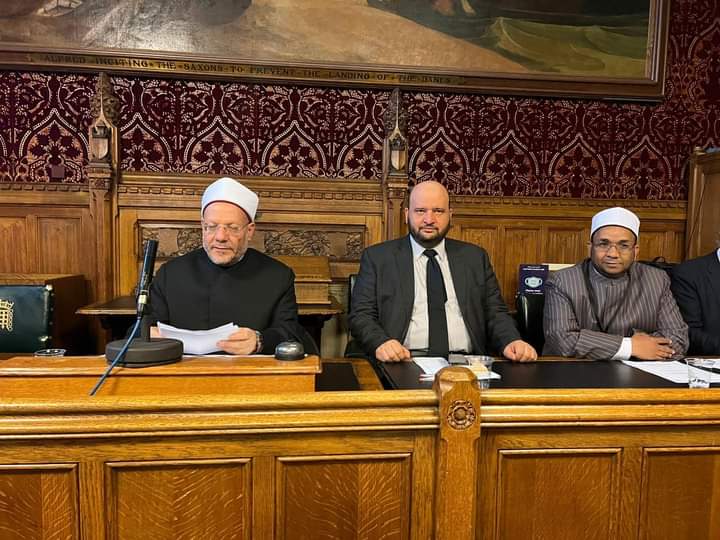 On the third day of his official visit to Britain, Egypt's Grand Mufti, Dr. Shawki Allam delivered a speech, the first of its kind, at the premises of Britain's House of Commons and Lords.
Dr. Allam expressed his deep thanking to Jonathon Lord, Chairman of the All Party Parliamentary Group on Egypt and Mr. Samir Takla for extending the generous invitation to meet members of UK Parliament and discuss how shared religious traditions and values can enhance world peace.
"Our sole aim, as religious leaders, is to present the higher universal human principles such as the preservation of the human being, human dignity and freedom that all of us should hold fast to," Grand Mufti stated.
The Grand Mufti presented in his speech the efforts exerted by Egypt's Dar al-Ifta to serve Muslims worldwide and counter the extremist discourse. He announced the launch of Fatwa Pro Application that helps to reach out to Muslim communities worldwide in English and French. The App allows Muslims to contact Egypt's Dar al-Ifta from every part of the world, send their questions and receive instant answers from specialized scholars.
17-5-2022
Related Articles