Egypt's Mufti meets with Cyprus's ambassador to Cairo, discuss means of religious cooperation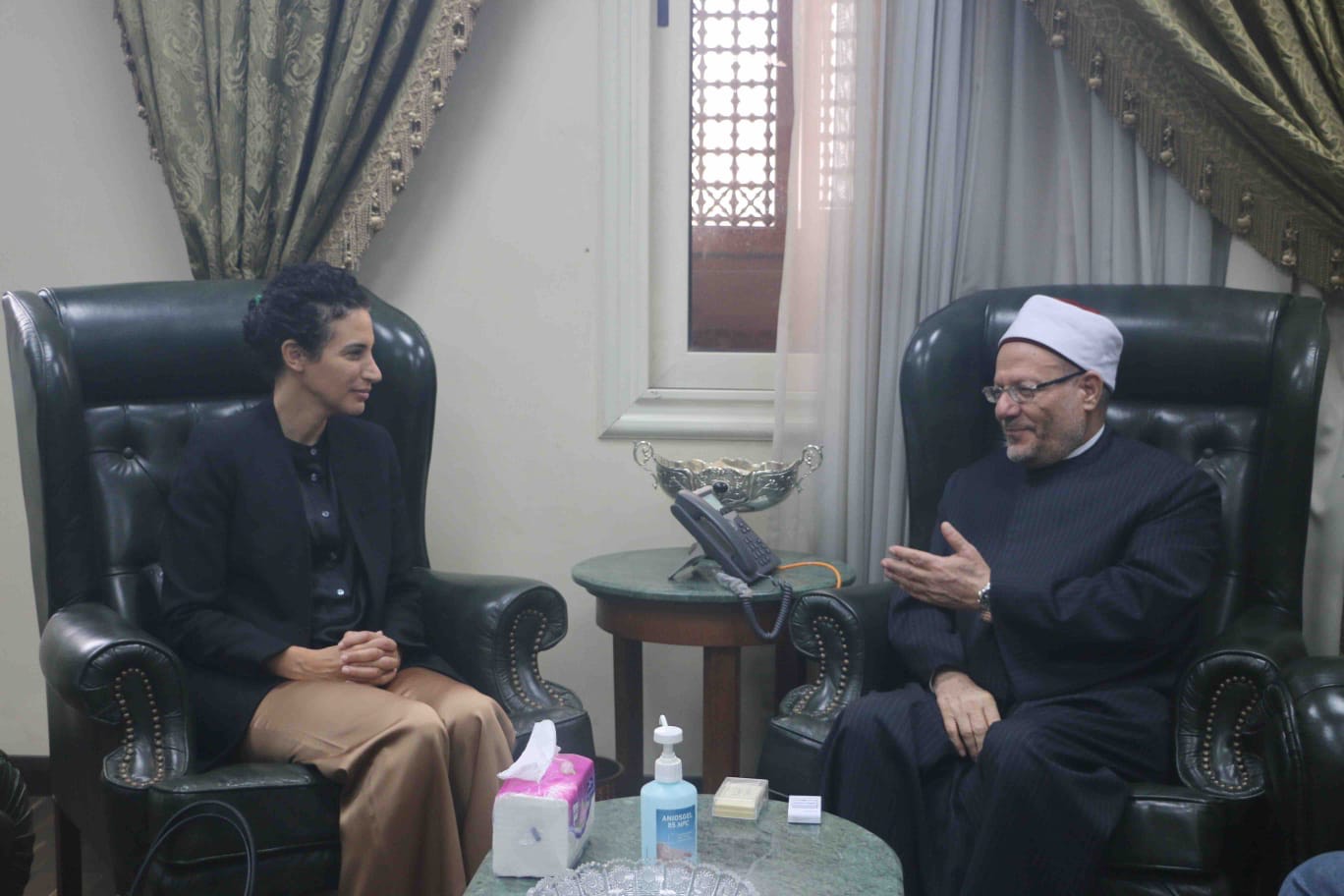 Egypt's Grand Mufti, Dr. Shawki Allam, received the ambassador of Cyprus to Cairo, Ms. Polly Ioannou to discuss means of cooperation between fatwa authorities in both countries.
As part of their meeting, Dr. Allam shared thoughts on the recommendations of Egypt's Dar al-Ifta 7th International conference, held last week, titled "Fatwa and Sustainable Development Goals". Dr. Allam touched on women's status in Islam and the Egyptian community, especially under the leadership of H.E President Abdel Fattah al-Sisi.
"Men and women share the same rights and responsibilities before the law and the space is open for women in different departments at Egypt's Dar al-Ifta," Grand Mufti stated.
25/10/2022
Related Articles