Egypt's Mufti participates in the 9th Annual Meeting of the IAG in Jeddah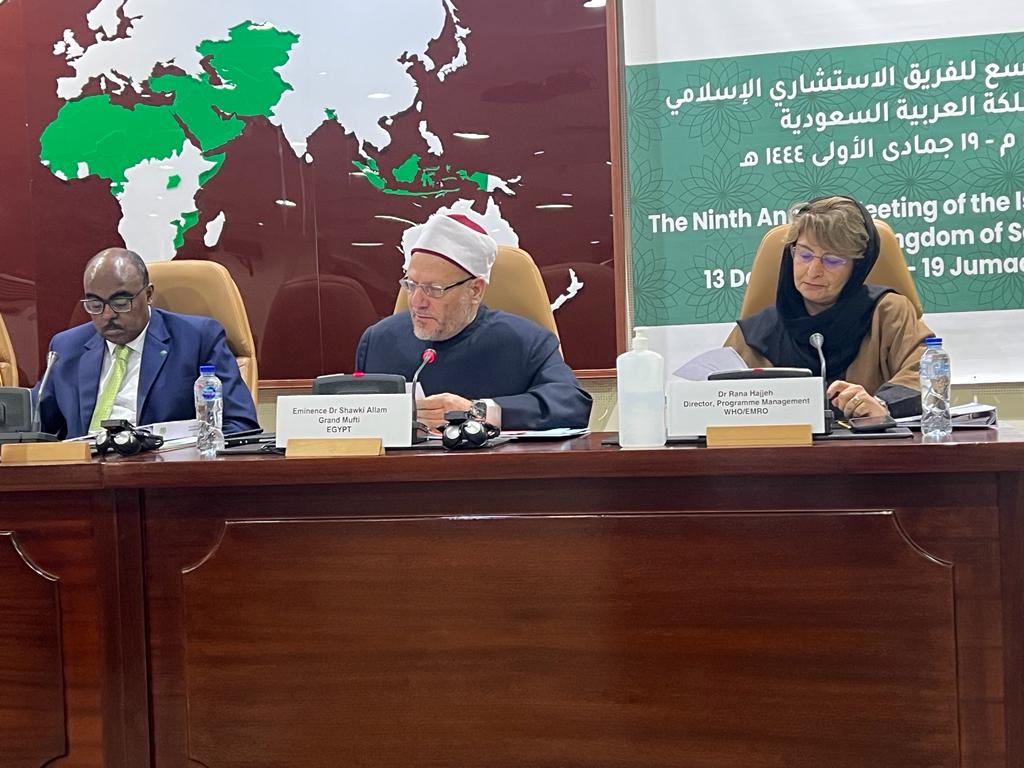 Egypt's Grand Mufti, Dr. Shawki Allam, delivered a speech at the 9th Annual Meeting of the Islamic Advisory Group (IAG) currently hosted by the Organization of Islamic Cooperation (OIC) in Jeddah on revitalizing the role of religion in enhancing public health.
As part of his word, Dr. Allam pointed out that working toward enhancing public health and fighting lethal diseases liberate the Ummah from a state of weakness and stagnation, and this comes in conformity with the Prophetic guidance that "A strong believer is better and dearer to Allah than a weak one, and both are good."
Egypt's Mufti asserted that various religious institutions, primarily al-Azhar and OIC, coming together for the cause of public health is an implementation of the objectives of the Shari'ah and fulfillment of the duty of time.
13/12/2022
Related Articles