Dar al- Iftaa vehemently condemns the terrorist attack against a Saudi mosque killing 17 and injuring many others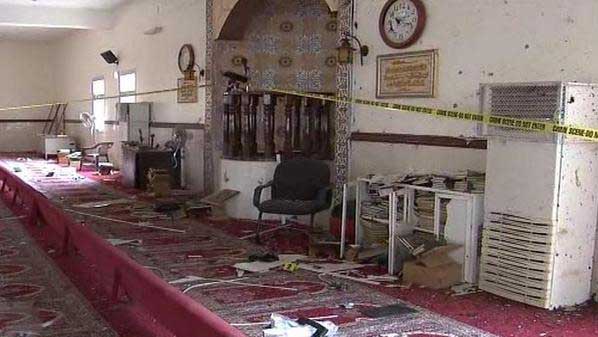 Dr. Shawki Allam, the Grand Mufti of Egypt, vehemently condemned the brutal terrorist attack launched by criminals against the mosque used by Saudi special forces in the southern city of Abha killing 17 and injuring many others.

In a statement, the Grand Mufti stressed that terrorists neither respect the sanctity of the houses of Allah nor of blood which was prohibited by Allah. They further spread corruption on earth, destroy mosques and shed the blood of those prostrating worshippers.

He added, those terrorists are cursed in both this life and in the Hereafter because they endeavor to destroy the houses of Allah, spread corruption and therefore, Allah the Almighty described them in the holy Qur`an as: "But whoever kills a believer intentionally - his recompense is Hell, wherein he will abide eternally, and Allah has become angry with him and has cursed him and has prepared for him a great punishment. " [4: 93]

The Grand Mufti further emphasized that Muslim rulers must cooperate in confronting those terrorist transgressors in order to save the world from their evil. Moreover, he offered his deepest condolences to the bereaved families and pray for speedy recovery of the injured. And he further asked Allah the Almighty to protect our Arab and Islamic countries and keep them safe.
Related Articles