Dar al-Ifta` celebrates the graduation of the ninth class of international fatwa trainees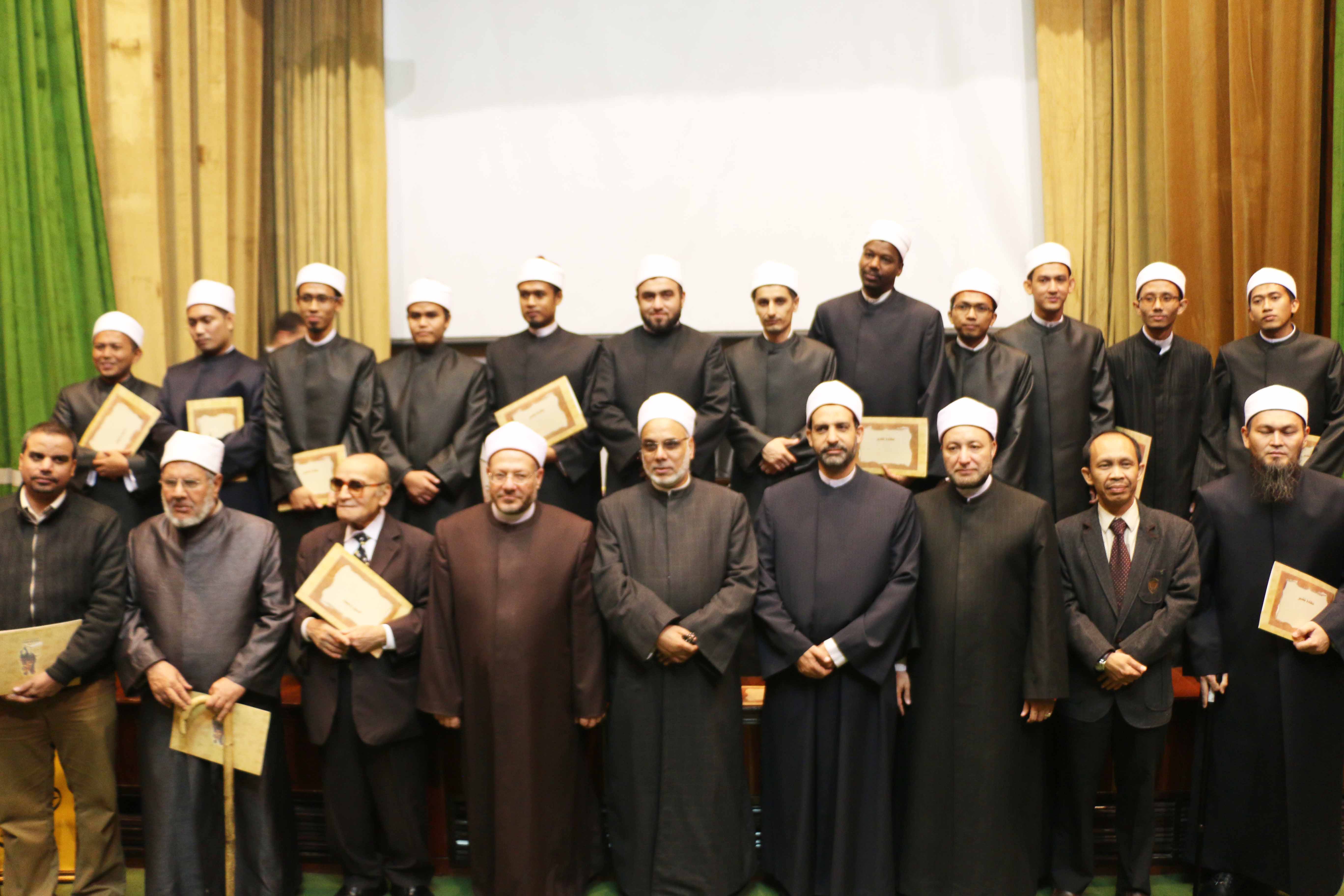 Egypt's Dar al-Ifta` celebrated the graduation of the ninth class of distance learning students who studied a three-year program in fatwa issuance. The graduates included fourteen students from eight different nationalities.

Dr. Shawqy Allam, the Grand Mufti of Egypt, advised the graduates to take into account the customs and traditions and the prevailing conditions in their countries when issuing fatwas.

Dr. Mohammed Ra`fat Othman, member of al-Azhar's Council of Senior Scholars, said that Dar al-Ifta` exerts great efforts to spread both religious knowledge and the tolerant principles of Islam across the globe through all possible means, including training muftis.

During the ceremony, a documentary titled "The Journey Of A mufti In Dar al-Ifta`" was broadcast and showed glimpses of a trainee's life inside Dar al-Ifta` over the course of the three-year study program.
Related Articles