Egypt's Grand Mufti praises Sheikh Al-Azhar visit to the Vatican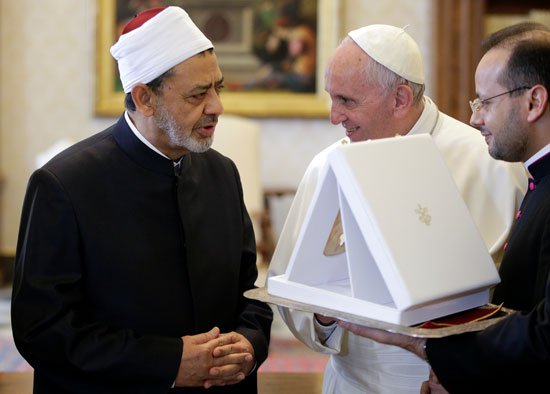 Dr.Shawki Allam, Egypt's Grand Mufti, praised the visit of the Grand Imam, Dr.Ahmed al-Tayyeb to the Vatican.
In a press release, Dr.Allam confirmed that this important visit comes at a crucial time in which the entire world has to cooperate for the sake of promoting global peace and tolerance.
Dr.Allam appreciated the Grand Imam's initiative to resume dialogue between Al-Azhar and the Vatican and the mutual cooperation for promoting the culture of dialogue, tolerance and coexistence worldwide.
Related Articles