The Grand Mufti: Insulting the Azhar and the Grand Imam of the Azhar threatens Egypt's national security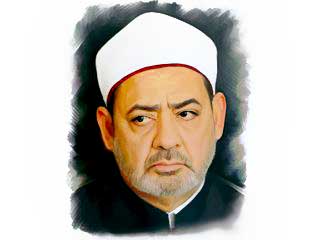 Dr. Shawqy Allam –the Grand Mufti of Egypt- called upon the Egyptian government represented in its Ministry of Foreign Affairs to defend any insult against the Azhar and its Grand Imam.
He emphasized that the patriotic role undertaken by his eminence Dr. Ahmad al-Tayyieb -the Grand Imam of the Azhar-is for the benefit of Egypt and Egyptians with all their different sects and affiliations. Furthermore, the efforts exerted by the Grand Imam of the Azhar preserve the interests of Egypt and Islam and they are highly appreciated domestically and internationally.
He added: "All Egyptians admit the historic role of the noble Azhar which is considered a shelter and reference to which all Egyptians and Muslims all over the Islamic world resort especially in times of crisis. Therefore, the Azhar is regarded as insurance for their unity throughout history.
The Grand Mufti stressed that Azhari institution with all its branches always endeavor towards the welfare of the nation. The noble Azhar is the destination of moderation which unites all Egyptians and insulting the Azhar and its Grand Imam is an insult to all Egyptians.
Related Articles