The Grand Mufti condemns killing 10 army soldiers in terrorist attack in Sinai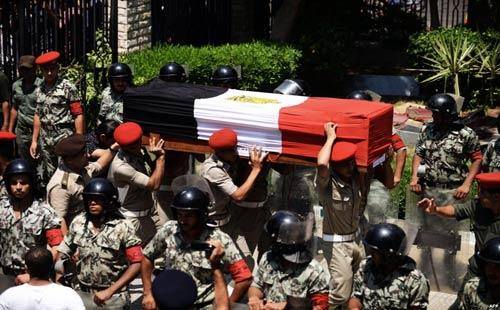 Dr. Shawqy Allam, the Grand Mufti of Egypt, condemns the malicious terrorist attack that killed at least 10 army soldiers and seriously injured dozens others after a booby-trapped car exploded in South Sinai.

The Grand Mufti emphasizes that killing innocent people and terrorism are prohibited not only in Islam but in all heavenly revealed religions. He adds that our true Islamic law prohibits terrorism and contributing to it in any way either through planning, harboring terrorists or supporting them financially.
The Grand Mufti calls upon all Egyptians to stand united against terrorism and criminal acts which target security forces and innocent citizens as well as against everything that destabilizes the nation and the security of its citizens.
The Grand Mufti extends his sincere condolences to the families of the martyrs of duty and wished the injured a quick recovery.
Related Articles