The Grand Mufti participates in the symposium "Development of Juristic Sciences" in Oman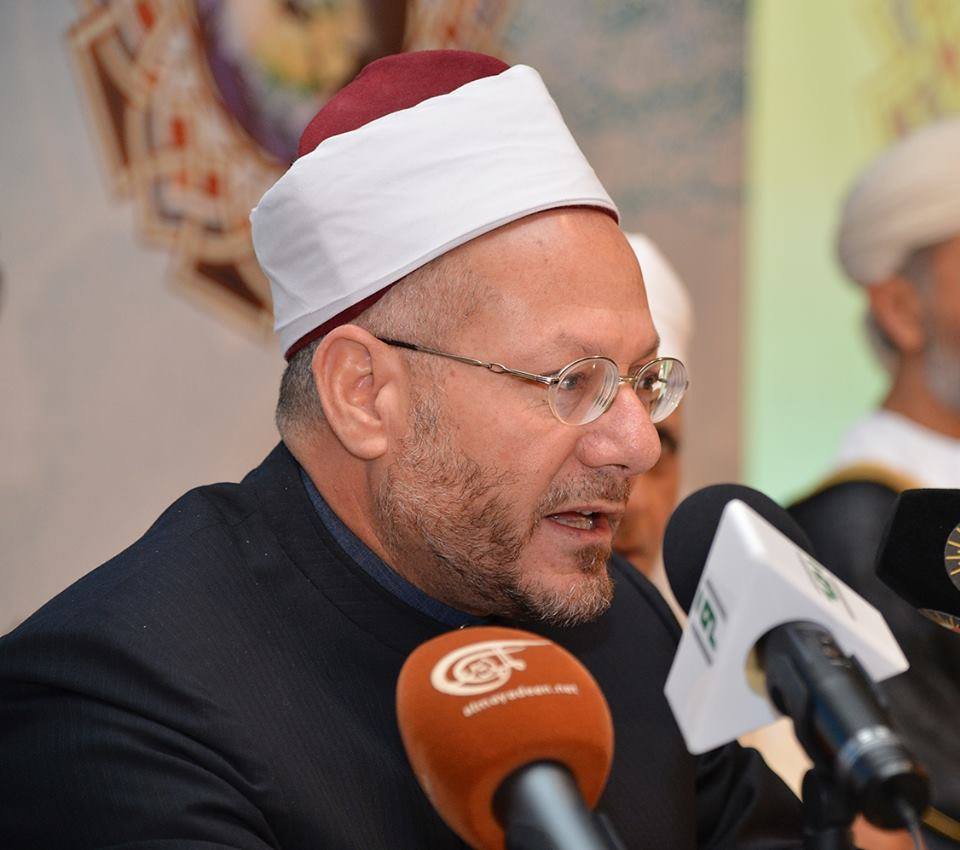 Dr. Shawky Allam, the Grand Mufti of Egypt, left for the Sultanate of Oman on Saturday morning to participate in the 13th symposium on the "Development of Juristic Sciences" which will be held from 6 to 9 April. The symposium is organized by the Ministry of Endowments and Religious Affairs. Participants include notable Muslim scholars from all over the world.
The symposium is held under the theme "Islamic Jurisprudence: Human Mutualness and Interest". 68 research papers will be presented in the symposium discussing several themes including Qur`anic values in the field of jurisprudence and its principles, justice, mercy, equality in international treaties from an Islamic perspective, institutions of justice in Islam, the rights of combatants in jurisprudence, the rights of the child in the Holy Qur`an, objectives of Islamic law, the juristic view of the American declaration of independence, the French and international declarations of human rights, and human rights in the international declarations issued in 1984 and 1990.
Before his departure, the Grand Mufti stressed that participating in such Islamic gatherings and juristic conferences is important in order to get acquainted with matters that are common to all people and promote the sublime values of Islam encouraging justice, mercy and coexistence and which preserve the rights of people of all societal strata. The Grand Mufti stressed that this symposium aims to spread the enlightened Islamic thinking. He will be accompanied by his academic advisor, Dr. Magdy Ashour.
Related Articles