Dar al- Iftaa: Conferring the term "Islamic State" to ISIS terrorist group is a fatal error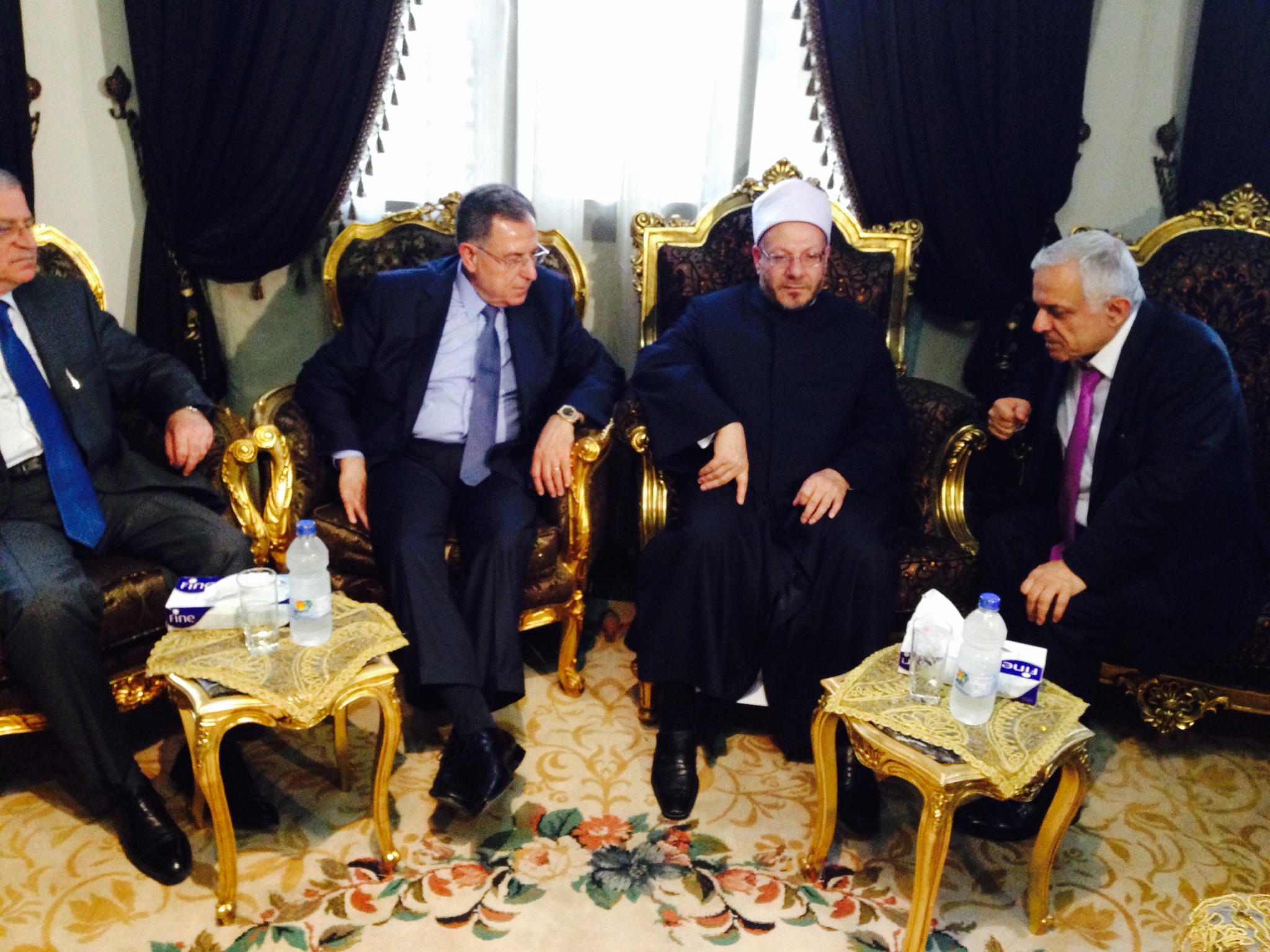 Dr. Shawky Allam, the Grand Mufti of Egypt, said that it is a blatant mistake to designate a terrorist group like ISIS as the Islamic state because it violates all the Islamic values, the higher objectives of Islamic law as well as universal values shared by all mankind. He added that blood thirsty extremist groups are a danger to Islam and Muslims and distort its image. They shed blood and spread corruption on earth, weakening nations and giving the opportunity to others to destroy us and intervene in our affairs under the pretext of combating terrorism. Dr. Allam called upon all Arab nations to unite against these dangers.
These statements were made during his meeting with former Lebanese prime minister Fu'ad Al-Sanyura and the attendant delegation, which was held at Dar Al-Iftaa to promote religious and cultural cooperation between Dar Al-Iftaa and the religious institutions in Lebanon. On his part, Al-Sanyura noted that Egypt has restored its regional and international role and that Egypt's stability means the strength and stability of its Arab neighbors. He also commended Dr. Shawky's role in spreading a moderate ideology and confronting terrorism and extremist ideologies through the fatwa monitoring observatory established by Dar Al-Iftaa.
Related Articles