The Washington post and the Guardian provide full news coverage of the endeavors exerted by Dar al-Iftaa against the "Qaida separatists QS"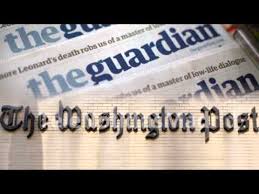 The Washington post and the Guardian which are considered the biggest two newspapers in America and Britain gave special attention to the campaign launched by Dar al-Iftaa. The launched campaign addresses the international media to drop using the term "Islamic state" when referring to this terrorist organization in Iraq and Syria and replace it with the acronym "Qaida separatists".

The Washington post stated that the campaign launched by Dar al-Iftaa enjoys considerable reasonability and persuasion. This is because, the majority of Muslims condemn these horrendous acts which they regard irrelevant to Islam.
The Guardian stated that the term "Qaida separatists" which was proposed by Dar al-Iftaa as replacement for "Islamic states" is considered an intermediated solution. And an attempt to correct the distorted image attached to Islam and Muslims by these terrorist organizations.

Dr. Ibrahim Negm –the advisor to the Grand Mufti of Egypt- emphasized that the considerable attention paid by western media reflects that the west has started to realize the seriousness of the problem. This is because some of the members of this terrorist organization have American and European nationalities.
Related Articles