The Italian ambassador to Egypt praises the efforts of Egypt's Dar al-Ifta in combating extremism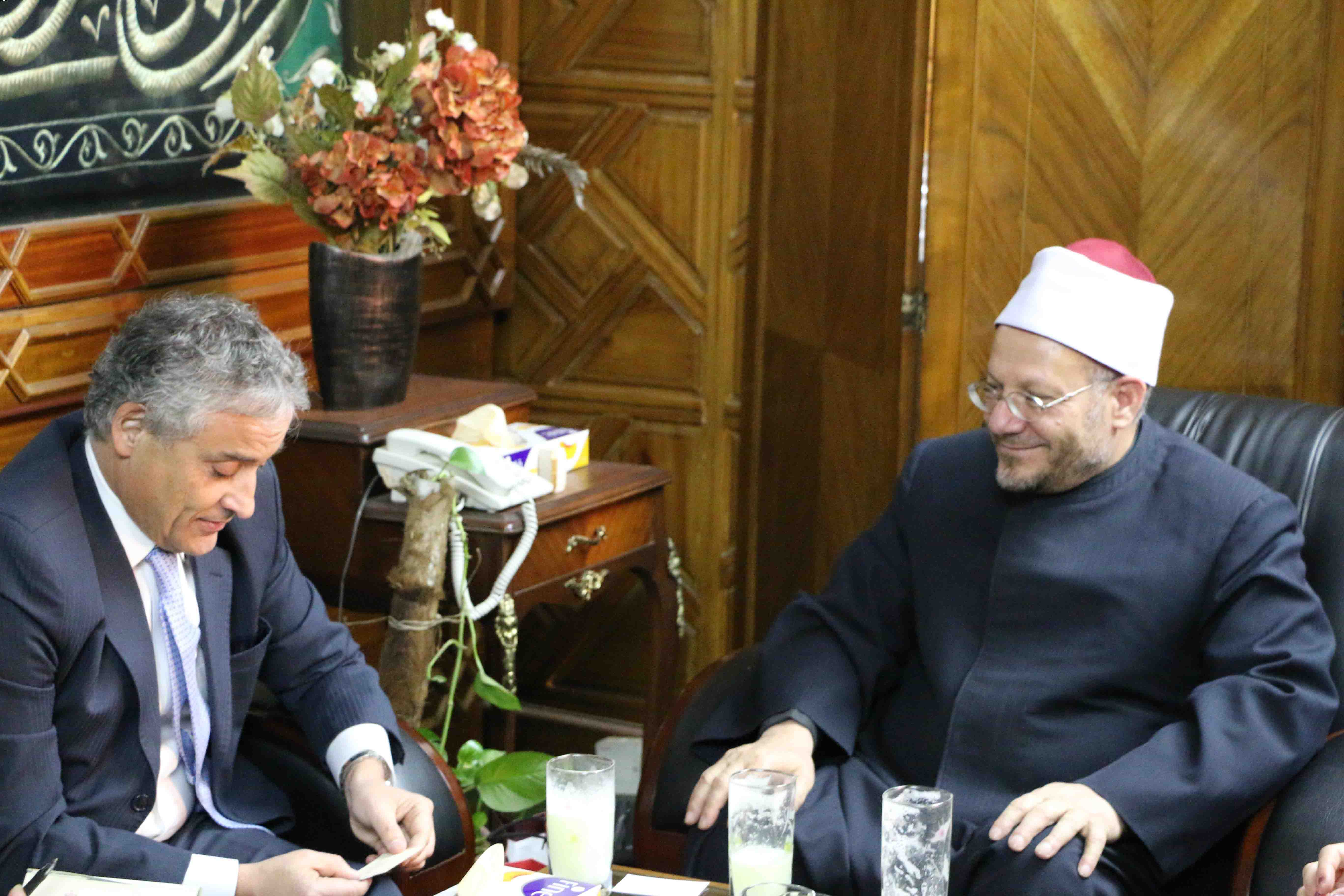 Egypt's Grand Mufti, Dr. Shawky Allam, received the Italian ambassador to Egypt, Maurizio Massari, this afternoon in his office at Dar al-Ifta premises. During the meeting, the Italian ambassador revealed that a big economic delegation will arrive to Egypt by the end of February to prepare for Sharm El-Sheikh economic summit. He also confirmed that Egypt is considered the heart of stability in the region and it is the duty of the entire world to support it economically.

From his part, Dr.Shawky Allam, clarified that Egypt's Dar al-Iftaa performs its role in raising sound religious awareness in ten foreign languages to respond to the recent wave of extremist thoughts worldwide.

In this respect, the Italian ambassador praised the efforts exerted by Egypt's Dar al-Iftaa to spread the true teachings of Islam in western media, confirming that the entire world holds high expectations in the scholars of noble Azhar to stop the intellectual flood of terrorist groups and protect the youth against falling a prey to its crooked thinking.
Related Articles