Dar al- Iftaa offers an online version of a book countering QSIS extremist ideology for free download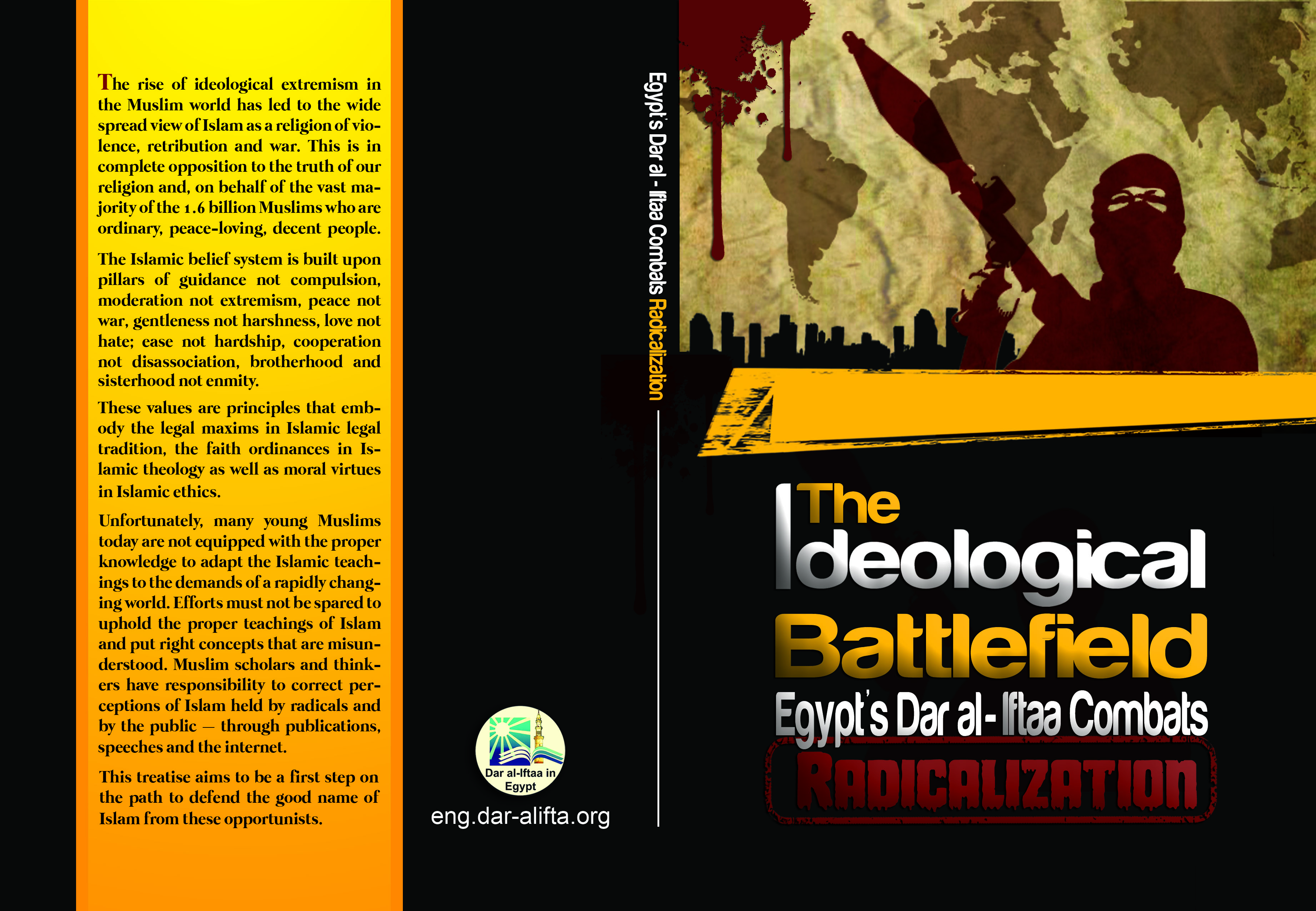 The rise of ideological extremism in the Muslim world has led to the wide spread view of Islam as a religion of violence, retribution and war. This is in complete opposition to the truth of our religion and, on behalf of the vast majority of the 1.6 billion Muslims who are ordinary, peace-loving, decent people.

The Islamic belief system is built upon pillars of guidance not compulsion, moderation not extremism, peace not war, gentleness not harshness, love not hate; ease not hardship, cooperation not disassociation, brotherhood and sisterhood not enmity.

These values are principles that embody the legal maxims in Islamic legal tradition, the faith ordinances in Islamic theology as well as moral virtues in Islamic ethics.

Unfortunately, many young Muslims today are not equipped with the proper knowledge to adapt the Islamic teachings to the demands of a rapidly changing world.

Our fear is that these extremists will convince the world that the entire Muslim world is the enemy, and that a war on terror is a war on the entire Muslim world. The Quran tell us, "O people, we have created you from a single male and female and divided you into nations and tribes so that you may know one another." When God said "to know one another", He did not mean in order to kill one another.

As part of Dar al- Iftaa's contribution to counteract the rise of extremism, we offer the book of " The Ideological Battlefield: Egypt's Dar al- Iftaa Combats Radicalization" to be available for free download on its website. You may click her to download the book.
Related Articles