Egypt's Dar al-Iftaa warns against the upcoming Charlie Hebdo's insulting edition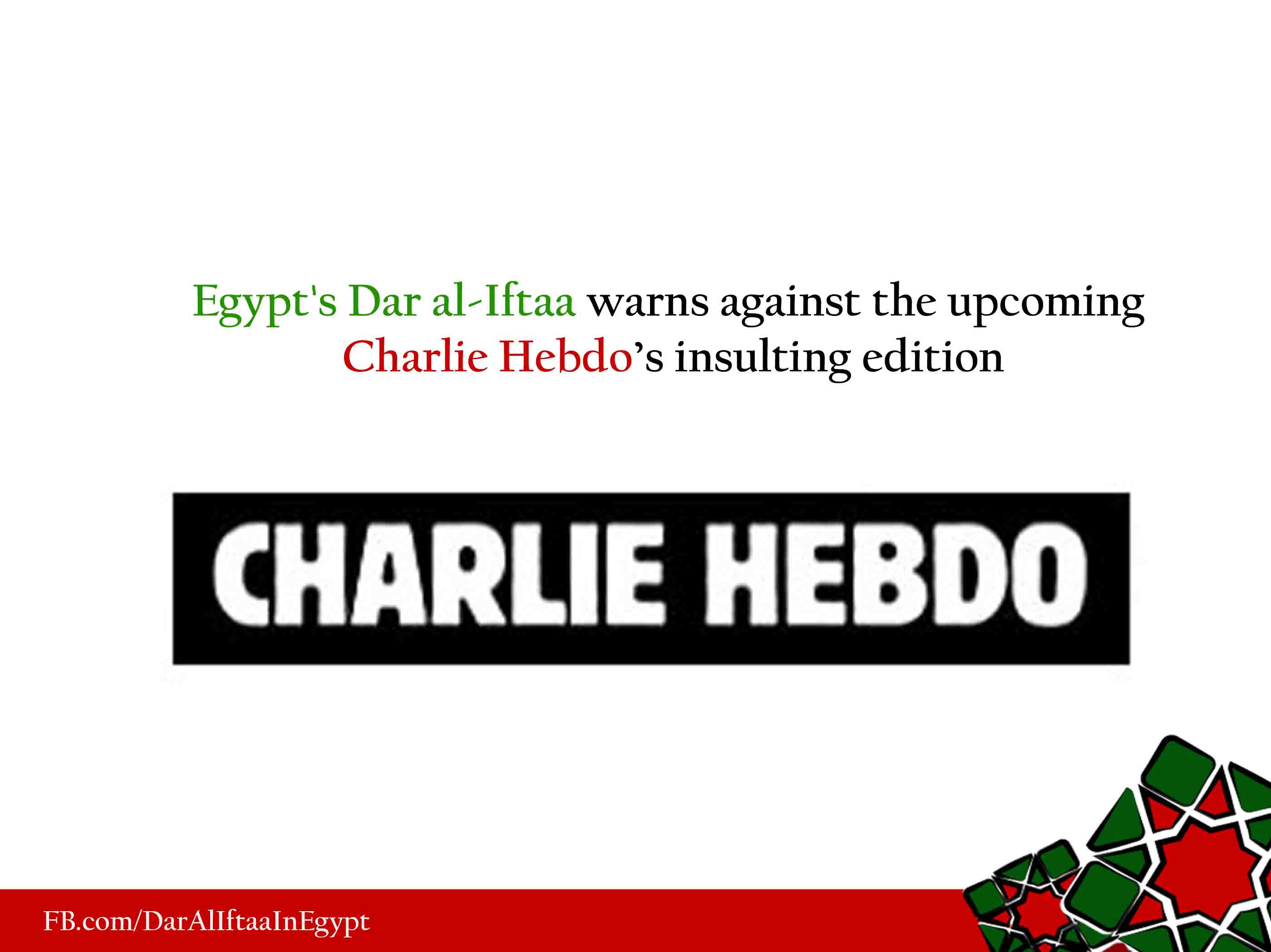 Egypt's Dar al-Iftaa warned against Charlie Hebdo's, the French satirical magazine, cartoons depicting Prophet Muhammad (peace and blessings be upon him) to be published in its next edition, in response to the recent terrorist attacks.

In a press statement, Dar al-Iftaa confirmed that the magazine's action is considered an unjustified provocation to the feelings of 1.5 billion Muslims around the world, loving and respecting the Prophet of mercy (peace be upon him).

Dar al-Ifta pointed out that Charlie Hebdo's next edition will stir a new wave of hatred in the French and western community in general, adding that the magazine's actions hinder Muslims' endeavors to achieve coexistence and dialogue among civilizations. This is considered a dangerous escalation in face of human values, liberations, cultural diversity, tolerance and respect to human rights which are very vital to maintain societal peace. Furthermore, it deepens the sentiments of hatred and discrimination in the hearts of Muslims and non-Muslims alike.

In this respect, Egypt's Dar al-Iftaa condemned the increasing attacks on some mosques in France in the wake of the recent terrorist attacks, declaring that these actions will allow a chance to the extremists, from both sides, to exchange violent acts that no one will taste its woes but the innocent, along with troubling the societal peace in France.

In conclusion, Dar al-Iftaa called upon the French government, parties and organizations to declare their rejection to Charlie Hebdo's racist actions, which stirs religious dissension, sectarian strife and deepens the sentiments of hatred and hostility. Moreover, it ignites conflicts among civilizations and religions and demolishes the efforts exerted to promote dialogue and understating among peoples.
Related Articles