Egypt's Mufti meets Archbishop of Canterbury, discusses means of global religious cooperation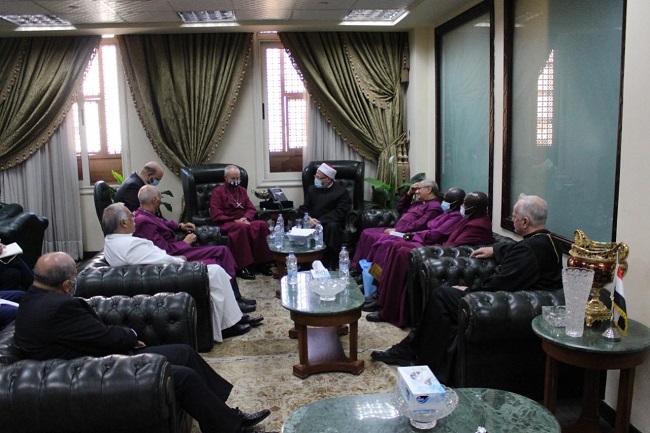 Egypt's Mufti, Dr. Shawki Allam, received Justin Welby, the Archbishop of Canterbury, and a high-level delegation of Anglican clergy from worldwide.
During the meeting, Dr. Allam expressed his appreciation for this visit that attests to the importance of cooperation among interreligious leaders to counter the challenges currently facing the world. He added that the visit sheds light on the necessity of group work and efforts to eradicate extremism and terrorism. "All religions call for promoting peace, cooperation and helping humanity resolve emerging global issues," Dr. Allam said.
The meeting was attended by a high-level delegation from the Anglican Church included Dr. Mounir Hanna, Archbishop Emeritus of the Anglican Province of Alexandria, Archbishop Azad Marshall, Archbishop Ezekiel Kondo, Bishop Anthony Bogo, Bishop Anthony Paul, Reverend Dr. William Taylor, and Professor Seleem Wasif, Interfaith Dialogue Advisor, the Anglican Church.
10-10-2021
Related Articles