Egypt's Mufti conducts a historical lecture at India's Aligarh University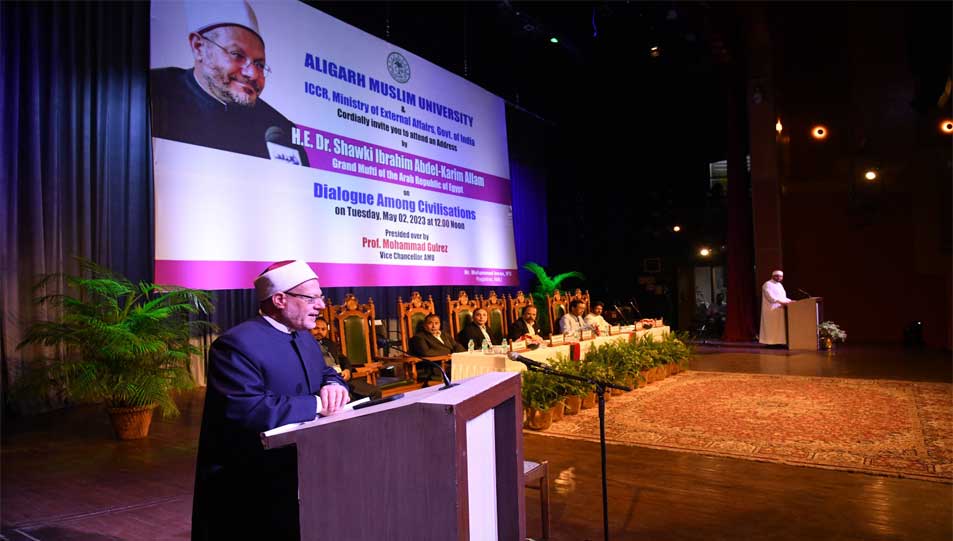 During his official visit to India, started on Monday, Egypt's Grand Mufti, President of the General Secretariat for Fatwa Authorities Worldwide, Dr. Shawki Allam, conducted a historical lecture at India's prestigious Aligarh University.
Dr. Allam said that Islam is an open comprehensive system that exhorts Muslims to build bridges of cooperation and communication with people of other faiths.
"Promoting the values of peace, coexistence and mutual cooperation among all humans are the essence of achieving the objectives of Shari'ah," the Mufti stressed.
Dr. Allam is currently in India in an official visit, started on Monday and will last for the next five days, in response to an official invitation extended by Dr. Vinay Sahasrabuddhe, President of the Indian Council for Cultural Relations [ICCR].
2-05-2023
Related Articles