In his meeting with the German Diplomatic delegation, the Grand Mufti of Egypt: peaceful protests are permissible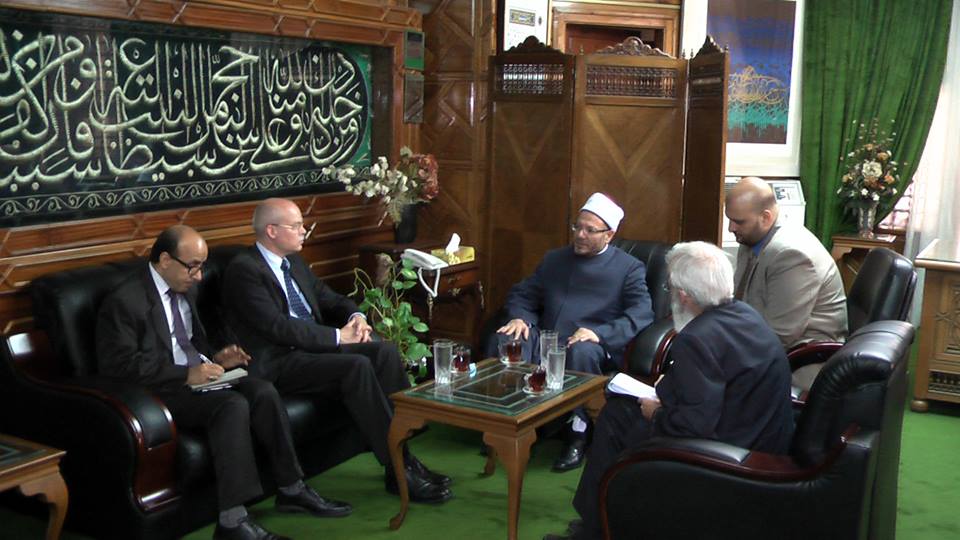 The Grand Mufti of Egypt, Dr. Shawqi 'Allam, confirmed that the right to peaceful protests is permissible in shari'ah (Islamic law), stressing that destruction, violence and disrupting the interests of people is totally prohibited (haram).

This was during the Grand Mufti's meeting with the Diplomatic German delegation, this afternoon in his office at Dar al-Ifta. The delegation headed by Clemens von Goetze, Director of the affairs of Africa, Asia, Latin America, the Near and Middle East in the German foreign ministry.

The Grand Mufti of Egypt added that Muslims and Christians in Egypt live in unity as one family and share common values and one goal. He pointed out that the public will is the foundation to deepen this concept of unity, which consequently necessitates the collaboration of all Egyptians.

The Grand Mufti added that intercultural dialogue requires respecting the cultural and religious privacy of the other. On his part, the German delegation praised the great contributions of Dar al-Ifta al-Missiryah in spreading peace and global coexistence around the world, stressing on the necessity of cooperating together to expand the scope of understanding and coexistence with one another.
Related Articles