Pakistan seeks religious cooperation with Egypt's Dar al-Ifta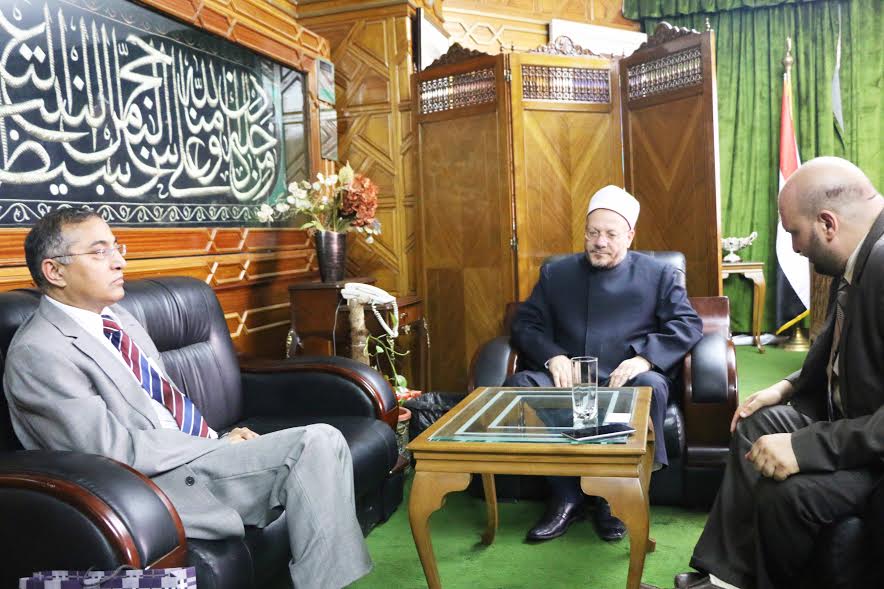 Egypt's Grand Mufti, Dr.Shawki Allam, received his Excellency Mr. Mushtaq Ali Shah, Pakistan ambassador to Egypt, and discussed the means of joint religious cooperation between Dar al-Ifta and the Islamic republic of Pakistani in the field of fatwa issuance.
During their meeting, Dr.Allam underlined that Dar al-Ifta is ready to cooperate with all the religious institutions in the Islamic world. Likewise, the mufti announced that Dar al-Ifta is to launch an initiative to establish an international center for fatwas for Muslims around the world so as to propagate the moderate teachings of Islam.
From his part, the Pakistani ambassador appreciated the great continuous progress of Egypt's Dar al-Ifta and praised the efforts it exerts to overcome extremist ideas and promote the merciful and moderate teachings of the religion among people.
Related Articles