The Grand Mufti condemned the horrendous assault on Dr. Ali Gomaa, the Former Grand Mufti of Egypt.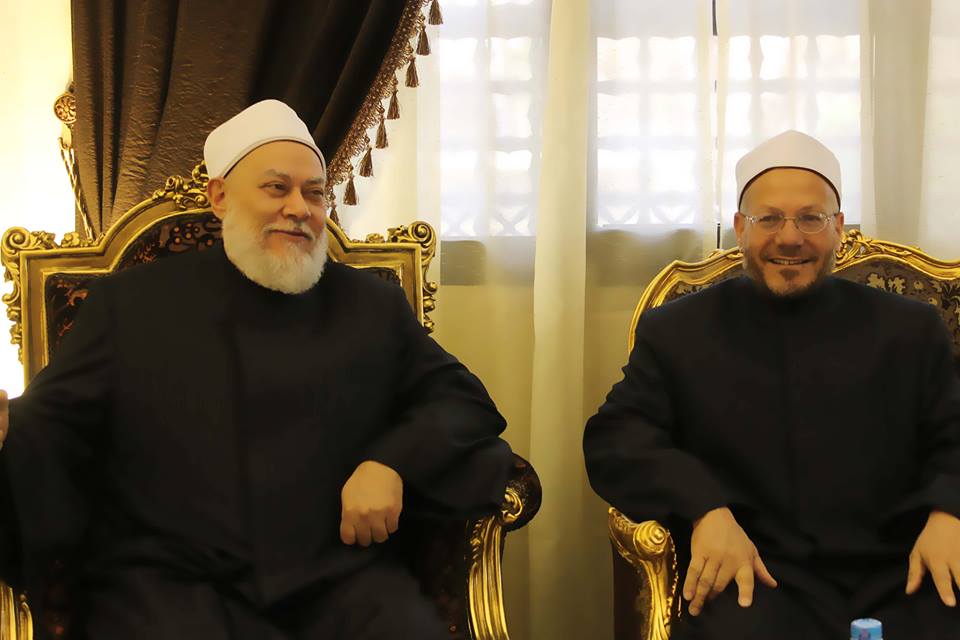 Dr. Shawqi Allam -the Grand Mufti of Egypt- condemned the verbal assault directed by a group of Cairo university students against Dr. Ali Gomaa, the former Grand Mufti of Egypt and member of the Supreme Council of Islamic Scholars, during a thesis defense seminar at The Faculty of Dar al-Ulum.
In a statement, the Grand mufti said, "This incident is considered an unacceptable assault against an Azhari luminary who is known for his knowledge and righteousness and who has made great achievements in Dar al-Iftaa during his tenure as Grand Mufti of Egypt. He emphasized that the scholars of Al-Azhar in general and its key figures in particular must be respected and honored due to the trust they carry from God and the legacy of the Master of messengers [peace and blessings be upon him] because scholars are the inheritors of the Prophets.
He added, "Respecting scholars is tantamount to respecting the shari'a [Islamic law] and attacking them hurts God and His Messenger. This is based on the words of Abdullah ibn 'Abbas and recorded by imam Nawawi, "Whoever has offended a scholar, has offended the Messenger of Allah [peace and blessings be upon him] and whoever has offended the Messenger of Allah, he has offended God the Exalted."
Dr. Shawqi Allam, the Grand Mufti of Egypt, called upon university youths and others to express their opinions politely without insulting or humiliating others. They must not be driven by anger which causes man's destruction and belittles his faith. The Messenger of Allah [peace and blessings be upon him] said: "A true believer does not slander or curse nor is he immoral or indecent.''
Related Articles