The Grand Mufti: October victory is a sign of glory and pride for both the Arab and Islamic world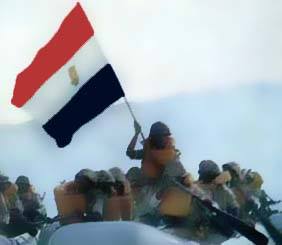 In a televised speech on the occasion of the 40th anniversary of 6th October victory, Dr. Shawki Allam, the Grand Mufti of Egypt, said that the memory of the October war will remain for eternity as a sign of glory and pride not just in the history Egypt but in the history of Arab and Islamic nations.
Dr. Shawqi added that the Egyptian people have always identified themselves with the army which acts as their protector against aggression, tyranny and occupation as evidenced by the epic October war.
He also mentioned that the armed forces have sacrificed many of its finest men and will continue their duty of protecting Egyptians.
The Grand Mufti ended his statement by asserting that our victory was due to the success granted by God, followed by careful planning and earnest preparations. Therefore the only way ahead is through implementing the values embraced during the October war which will lead to a brighter future for Egypt.
Related Articles