In the anniversary of the Prophet's birth: Muslims are in dire need of following Prophet Muhammad's morals and manners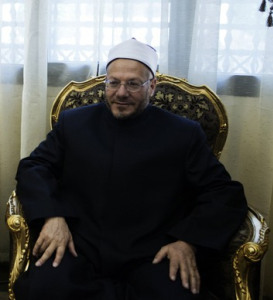 In a recent video release, the Grand Mufti of Egypt, Dr. Shawky Allam, addressed Muslims in Egypt and in Islamic and Arab countries on the occasion of the commemoration of the Prophet's birth. He said that the Prophet is the master of all humans, the savior of humanity and the one who led it from the darkness of ignorance into the light of knowledge. God sent him as a mercy to all the worlds and he was verily the best of Messengers.

The Grand Mufti called upon Muslims worldwide to translate their celebration into a practical following of his morals and actions.
He added that we are in dire need of reviving and following the morals of Prophet Muhammad (peace be upon him) at present, especially in the absence of mercy, honesty, patience, humility and asceticism.
Related Articles