Dar Al-Iftaa seeks wider readership through launching a global website for the Grand Mufti in English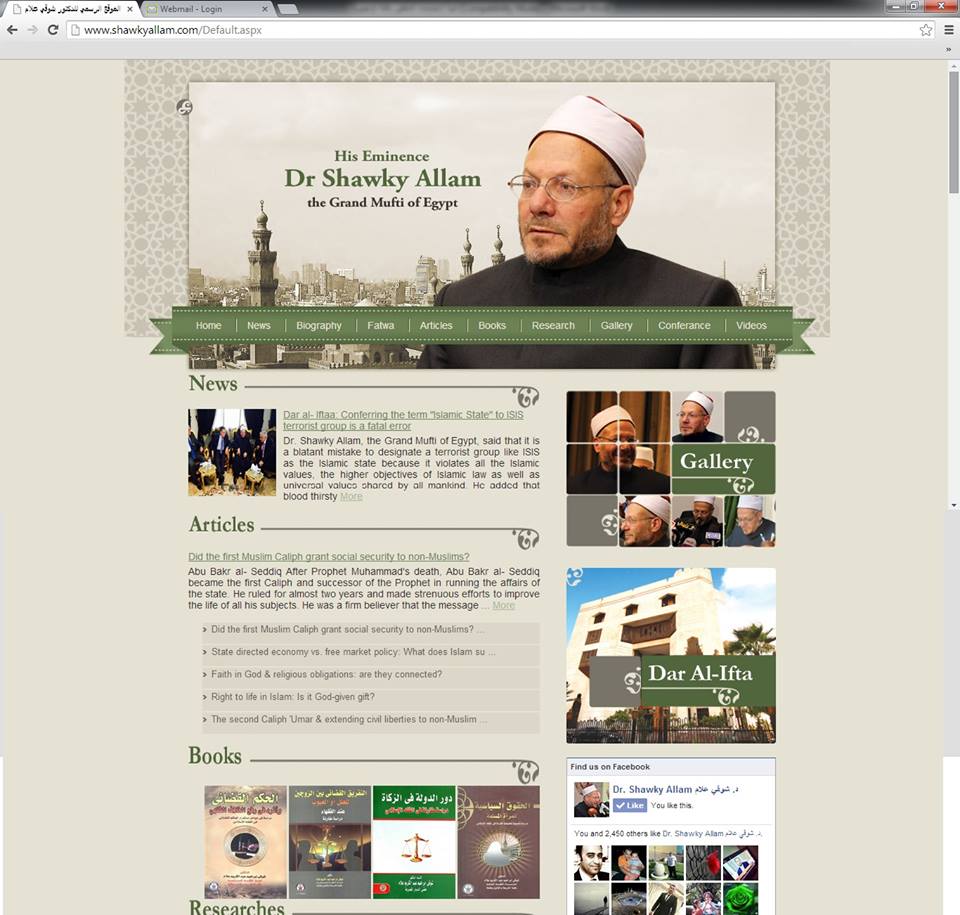 In response to the needs of those who wish to have access to the scholarly and intellectual output of Dr. Allam, the media centre at Dar Al-Iftaa has launched a global website for Dr. Shawki Allam, the Grand Mufti of Egypt.
Dr. Ibrahim Negm, the scientific supervisor of the website, explained that the website sheds light on the life and work of Dr. Allam, especially his stance on some current pressing issues of concern to Muslims, non-Muslims and Muslims living in the West.
The website tackles issues of concern to Western readers which include among others the role of women in Islam, the true meaning of jihad, the importance of dialogue, the concept of minorities and how to deal with them on the political and social level.
He added that the website displays a selection of Dr. Allam's translated works, especially those on controversial issues and issues which influence the image of Islam. Dr. Negm said, "Muslim scholars are required to engage positively with unprecedented matters and modern achievements the most important of which is the internet which is a window to the world and an important means of communication especially with the younger generations."
Related Articles