The Spanish Ambassador seeks Dar Al- Iftaa's assistance in combating radicalization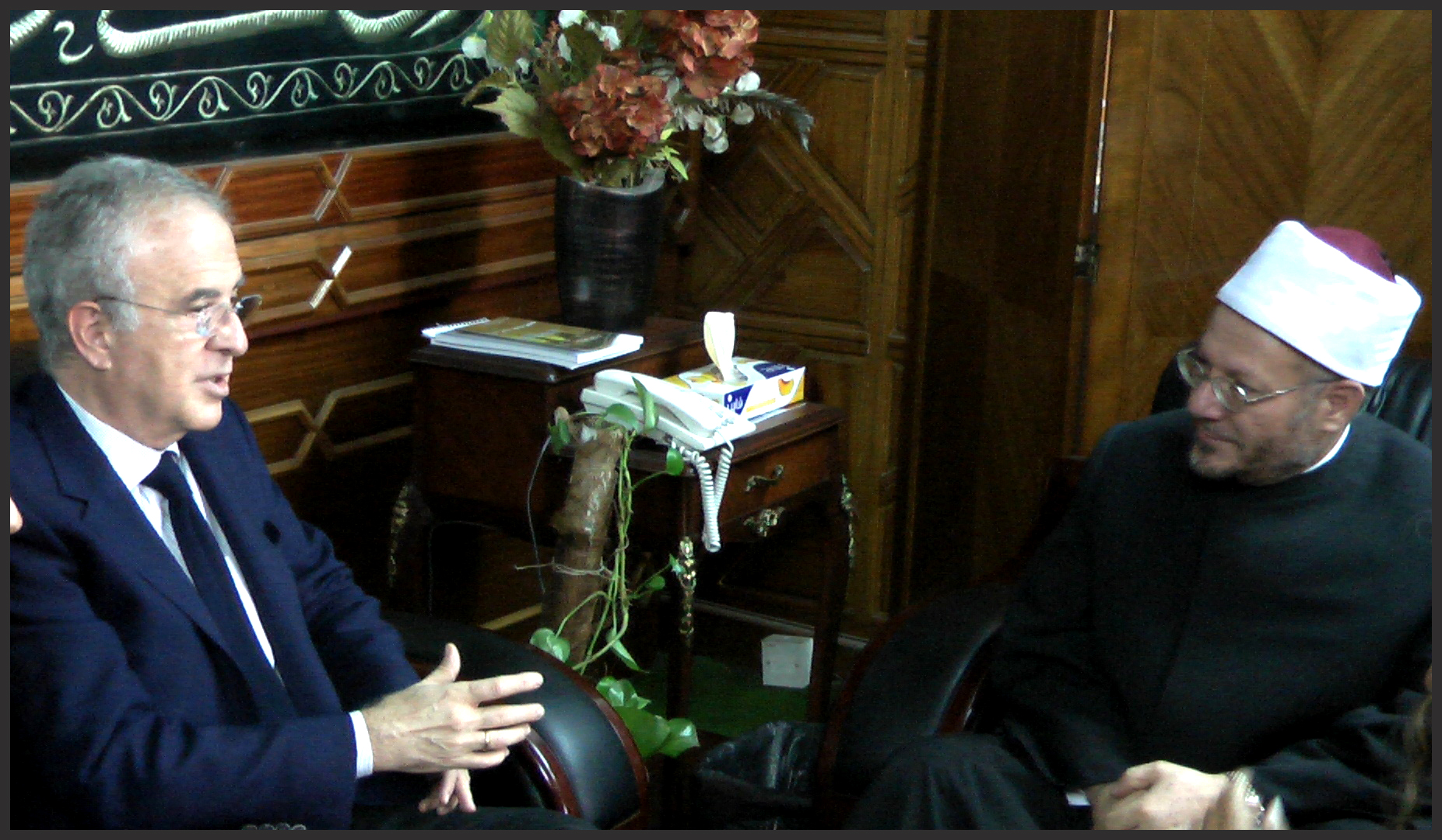 Dr. Shawky Allam, the Grand Mufti of Egypt, stressed that, in Egypt, religious extremism is dealt with from the standpoint of promoting world peace; this is the objective of all religions and our central message. He further said that during the past year, Dar Al-Iftaa exerted tremendous efforts to refute infedilizing ideologies and extremist fatwas.

This came during the Grand Mufti's meeting with His Excellency Arturo Avello Diez del Corral, the Spanish Ambassador in Cairo. Dr. Allam further said that the whole world is at war with terrorism and this requires cooperation and coordination.

The Grand Mufti said that after sensing the danger of terrorist fatwas, Dar Al-Iftaa established a fatwa monitoring observatory to track and refute infedilizing fatwas and sent delegations to different places to correct the image of Islam.

Expressing his pleasure over the Grand Mufti's warm reception, the Spanish Amabassador stressed that he will expand Spanish-Egyptian cooperation in the coming period and consolidate relations with all institutions, especially the Noble Azhar which represents moderation and is the beacon of knowledge.

He added that Spain appreciates Egypt's regional role in combating terrorism. He further praised and described Dar Al-Iftaa's experiment as "pioneering" and said that Spain seeks to benefit from Dar Al-Iftaa's efforts in confronting radicalization.
Related Articles