The Italian media shows great interest in Dar al- Iftaa's report on the crime of beheading committed by terrorist organizations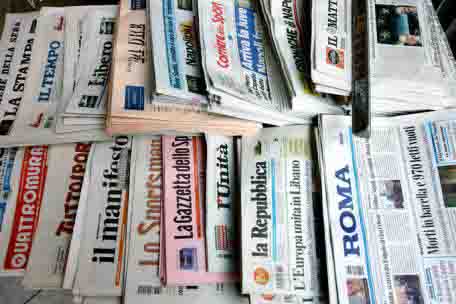 Western media, especially the Italian newspapers showed great interest in the last report issued by Egypt's Dar al-Iftaa regarding the heinous beheading acts committed by terrorist organizations.
The Italian media led by "Rainews", "Il Tempo", "Liberoreporter" and others stated that the report stressed that the ideology adopted by QSIS in slaughter is taken from the dissenters who were the first to commit such heinous crime in Islam.

The report also mentions that it was not proved that the head of a disbeliever was brought to the Prophet [peace and blessings be upon him] after beheading the man. And the Prophet has never commanded cutting heads off and Islamic texts do not embrace such a creed which is adopted by QSIS in killing and mutilation.
At the end, the Italian newspapers said that the report issued by Dar al- Iftaa refuted the claims of QSIS as it showed that God the Almighty has sent His Messenger with guidance, justice, mercy and well treatment of the captives.
Related Articles