Dar al- Iftaa to New Zealand 's Committee on Counter Terrorism: The media should adopt correct designations in describing terrorist crimes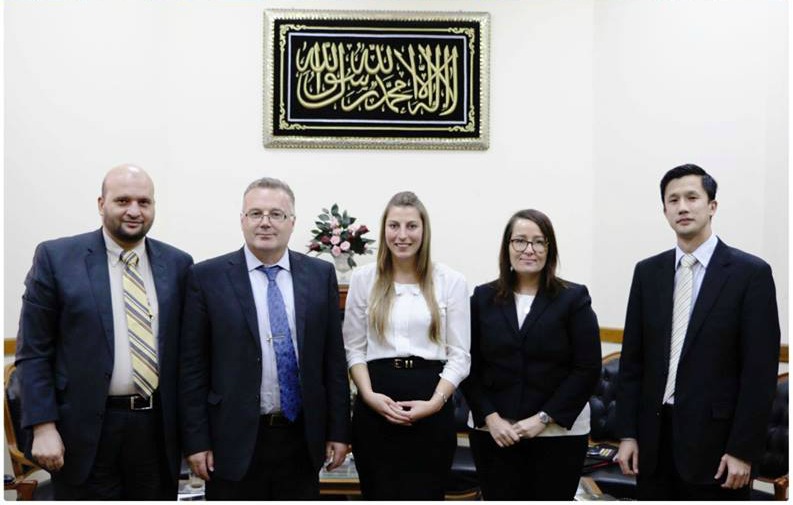 Dr. Ibrahim Negm, Senior advisor to Egypt's Grand Mufti, stated that there is no difference between QSIS killing innocent people and the American criminal who killed the Muslim youth in America, both are terrorist racial crimes that the whole world must be united to counter them.
Dr. Negm added, the blood-shed, killing and frightening those innocent in the name of religion are considered a heinous offense against all religions through exploiting religious teachings. This is in order to achieve selfish interests and attract simple people who are deceived by religious emblems. This leads to spreading violence and religious struggles in different parts of the world under the name of religious wars.

He further stressed that the media must adopt correct designations in describing these terrorist crimes and groups. He emphasized that the crime of killing the Muslim youth in Chapel Hill in America is a horrendous hate crime. Dr. Negm, called upon the media to drop using the designations adopted by the terrorist organizations such as "Islamic State" or "Islamic Caliphate". They endeavor to be designated as a country and to be described as Islamic; however, it is neither a country nor Islamic.

Dr. Negm elucidated, these terrorist groups takes the Islamic texts out of their historical contexts for achieving illegitimate goals. He stressed, Dar al-Iftaa reveals and refutes these false claims through its infedilizing fatwa observatory.

Dr. Negm finally highlighted the necessity of opening the Islamic world to the western world and contemporary realities while preserving the Islamic fundamentals and traditions. Furthermore, he stressed the responsibility assigned to those Muslims living in the west in defending their religion against the Islamophobia campaigns which increased recently.
Related Articles