From UN premises in Geneva Senior Advisor to Egypt's Mufti sends global messages on fatwa and radicalism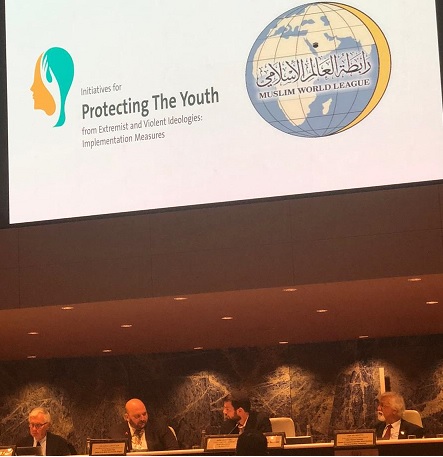 February 19, 2020
In his insightful word delivered at UN premises in Geneva on Wednesday, Dr. Ibrahim Negm he Senior Advisor to Egypt's Mufti, Secretary-General for the General Secretariat for Fatwa Authorities Worldwide, confirmed that sound fatwas play vital role in stabilizing societies and achieving development and coexistence among individuals.
"Radical groups misused the primary texts to justify their atrocities and to destabilize people's lives," Dr. Negm elaborated. He added that the prevalence of pseudo-fatwas that are totally antithetical to the sound moderate Islamic methodology and its followers has, without a doubt, led to the most disastrous effects with the spread of violence and chaos, the undermining of security and peace and the threatening of the stability and safety of both individuals and societies.
Commenting on the spread of radicalism among the youth in Europe, Dr. Negm explained that there are multiple intertwined causes behind this phenomenon, and the first of which is having a distorted identity in a world that totally discriminates against youth and ignores their interests. Consequently, to prove their Muslim identity, those young people join radical groups and engage in committing violent actions based on the sentimental rhetoric disseminated by radical Islamists in these communities.
Through his word, Dr. Negm sent powerful insightful messages to the world during a session titled "Causes behind the Spread of Terrorism among Muslim Youth in Europe and the Role of Religious Institutions in Countering Extremism", held on the margins of UN conference on "Protecting the Youth from Extremist Ideologies and Violence".

Related Articles