The Dutch Ambassador expresses his concern for the rising of Islamophobia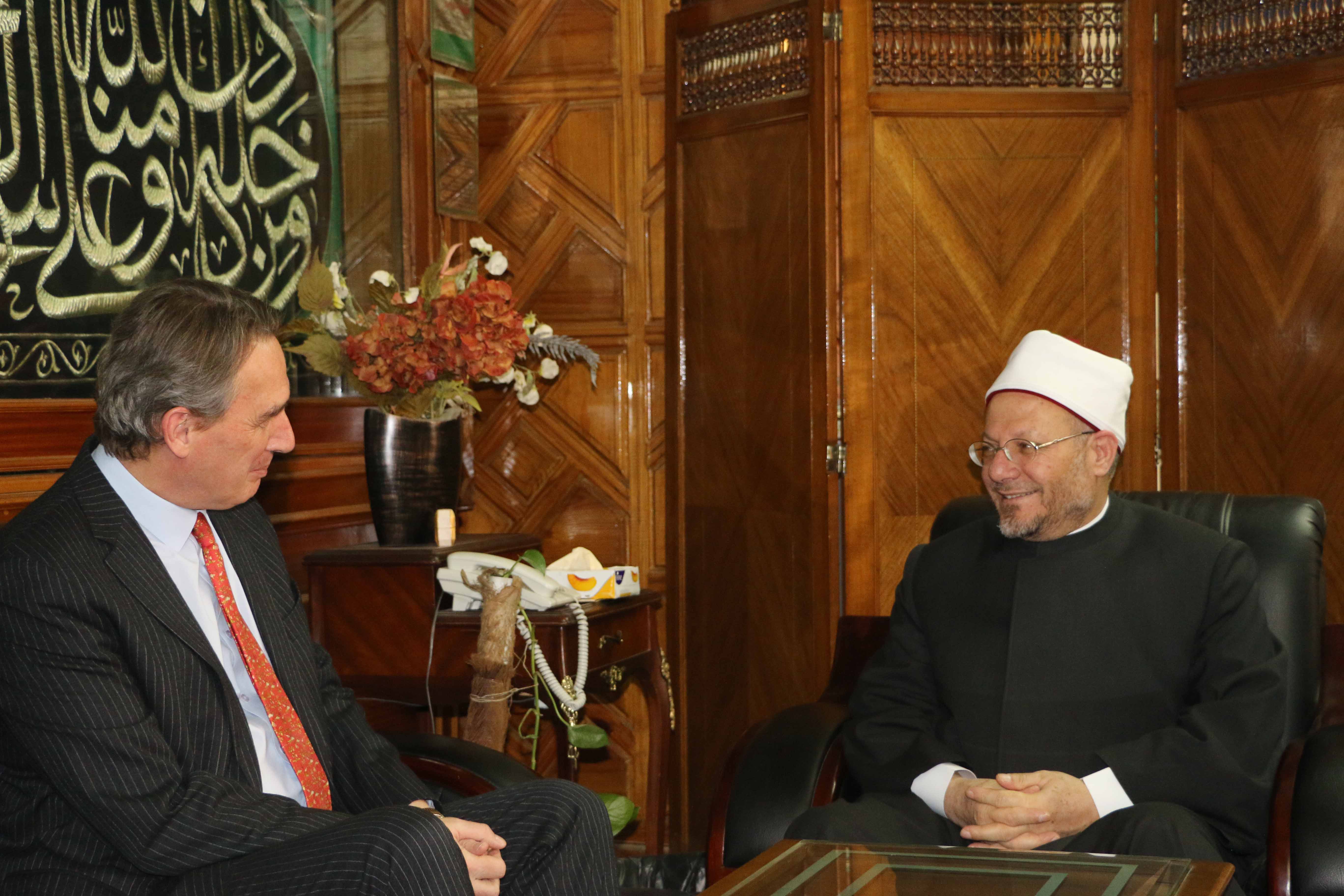 The Grand Mufti of Egypt Dr. Shawki Allam emphasized that Muslims living in Europe are part and parcel of European society and are citizens who enjoy full rights and obligations.

During his meeting with the Dutch Ambassador to Cairo Mr. Gerard Steeghs, Dr. Allam expressed his deep concern for the rising Islamophobia and waves of hatred against both Islam and Muslims in the west.

Dr. Allam stressed that there is no chance for peace in western societies except by promoting the culture of coexistence, tolerance, and accepting the other. He said that it is necessary to stop provoking the followers of other religions and feigning crises which create tension, and called for laying down a strategy to clarify the image of Islam.

Dr. Allam called upon western societies to realize that Muslims living in the west seek to integrate with the societies in which they live while preserving their identity and their rights as citizens without being subjected to any verbal or physical abuse.

The Dutch Ambassador to Cairo confirmed his country's appreciation for the efforts exerted by the Grand Mufti of Egypt to defend the true image of Islam through his articles in leading international newspapers and for the efforts of the fatwa monitoring observatory at Dar Al-Iftaa to expose extremist ideologies.
Related Articles