The Grand Mufti addresses the French parliament in Paris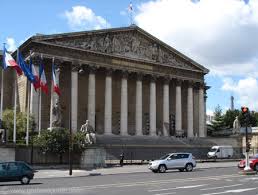 In an open meeting with French decision makers in the French parliament in Paris, the Grand Mufti of Egypt, Dr. Shawki Allam, emphasized that extremists have restricted the concept of jihad to killing and slaughter. They further falsely claim that this distorted concept is the jihad ordained by Allah the Almighty when, in essence, jihad is the human effort exerted towards improving the life of individuals, the society and defending home countries under the banner of the state. This is because preserving the human life and administering the earth constitute the divine example of jihad.

His Excellency added that the highest objective of dialogue is building bridges of understanding among nations. He said that the Egyptian President Abdul Fattah al-Sisi is greatly concerned about the issue of renewing religious discourse and fully supports the endeavors of the religious institutions to promote moderate discourse related to contemporary reality. Dr. Allam further stated that we want to take our responsibility in defending Islam and highlighting facts before public opinion in the west.

The Grand Mufti concluded by saying that interfaith dialogue should not be restricted to academic circles. He added that since the ultimate purpose of dialogue is to build bridges of understanding between nations and different civilizations, it is imperative to engage in it without confining it to closed rooms and conferences.
Related Articles