Vienna: The Grand Mufti of Egypt addresses the world on the methodology to fight extremism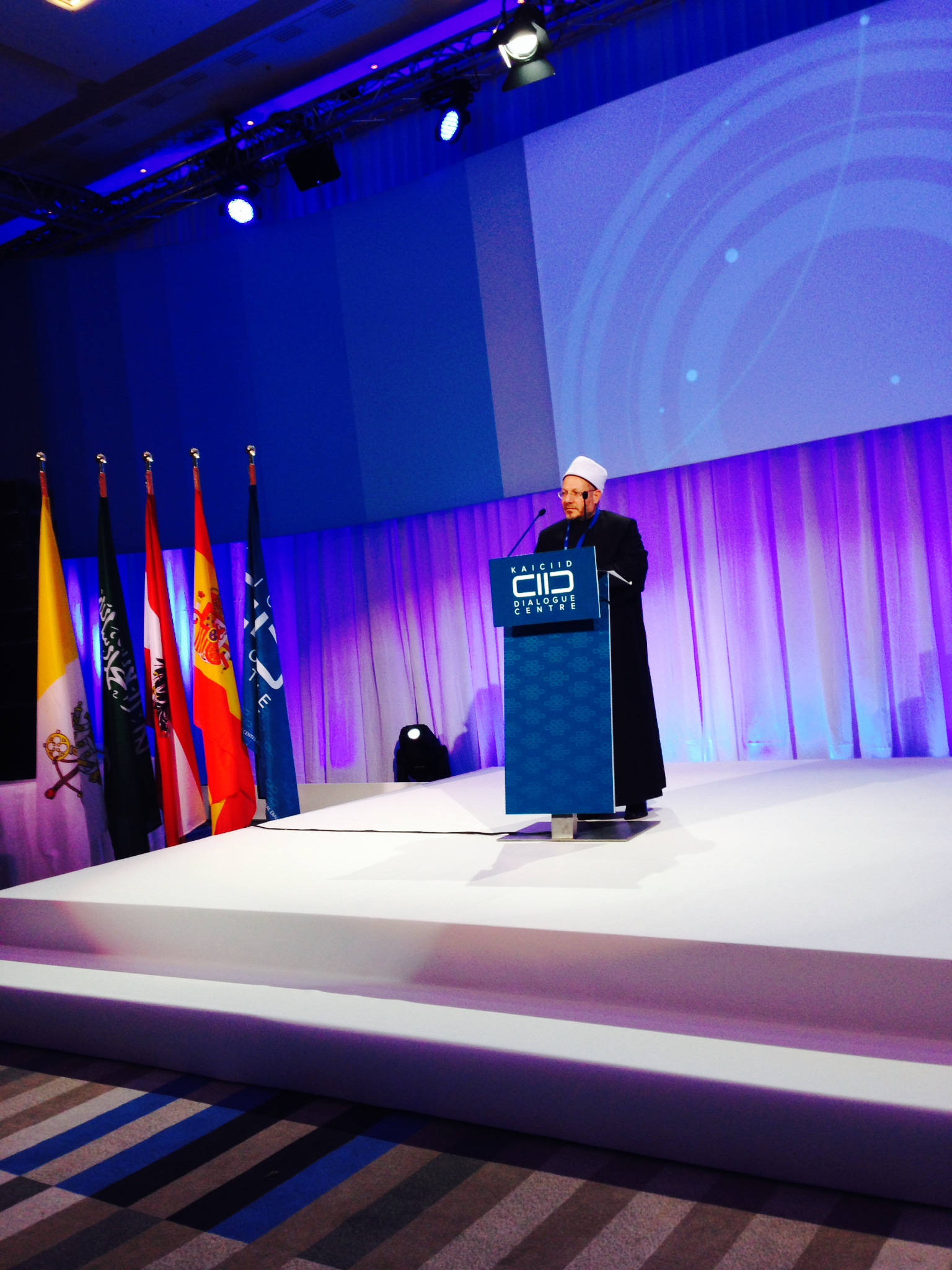 In his speech during the inauguration of the international conference currently held in Vienna, "United against Violence in the Name of Religion", organized by the King Abdullah bin Abdulaziz International Centre for Interreligious and Intercultural Dialogue, Dr.Shawki Allam, the Grand Mufti of Egypt, addressed world leaders with many important messages.

He started by stating that the religious institution in Egypt, headed by noble Azhar, vehemently denounces all forms of violence and terrorism in the name of religion. The violations committed by this terrorist group which name itself "Islamic State" is denied in the Shari'ah and religion.
His Eminence added that in Egypt, we treat the issues of religious extremism in accordance with the Islamic teachings which seeks to achieve world peace among all religions.
On the practical front, Egypt's Dar al-Ifta follows accelerated steps to confront the extremist ideologies and depends on a scholarly methodology in responding to them with the aim of protecting young people against falling a prey to this deviant thought.
Moreover, It is necessary for all Muslims in general, and scholars in particular to unite their efforts to face the darkness of extremism and terrorism forces and thus restore the true image of Islam. He explained further that the real danger resides in the widespread of these extremist thoughts among Muslim young men living in the west. Islam is a universal open system that never seeks to establish barriers among Muslims and others. Rather, Islam calls Muslims to the necessity of bridging the gaps with the other through good intentions and clarifying the truth.
The Grant Mufti made it clear that the world is in dire need for dialogue forums which admit privacy and identity of the other, "A dialogue that respects the other and never seeks to stir animosity, grudge or domination over the other", he confirmed.

The Grand Mufti had conducted many media interviews in Vienna with the largest European TV channels, newspapers and magazines. In all his interviews, the Grand Mufti addressed many messages to the world, the most important of which are:

- Egypt is keen to open up to the world and cooperate with the European countries to achieve common interests and enhance world peace.
- The Grand Mufti invited the western media to stop using the term Islamic state when referring to this terrorist group which brutally kill others in the name of religion.
- Western media must bear its responsibility to marginalize the extremist thoughts and bring the Azhari scholars into focus.
The Grand Mufti concluded that al-Azhar, since its establishment, shoulders the responsibility to promote moderate ideology and receives thousands of students from all over the glove to learn religious sciences through this methodology.
Related Articles