The Italian government invites the Grand Mufti to visit Italy to investigate methods of combating terrorism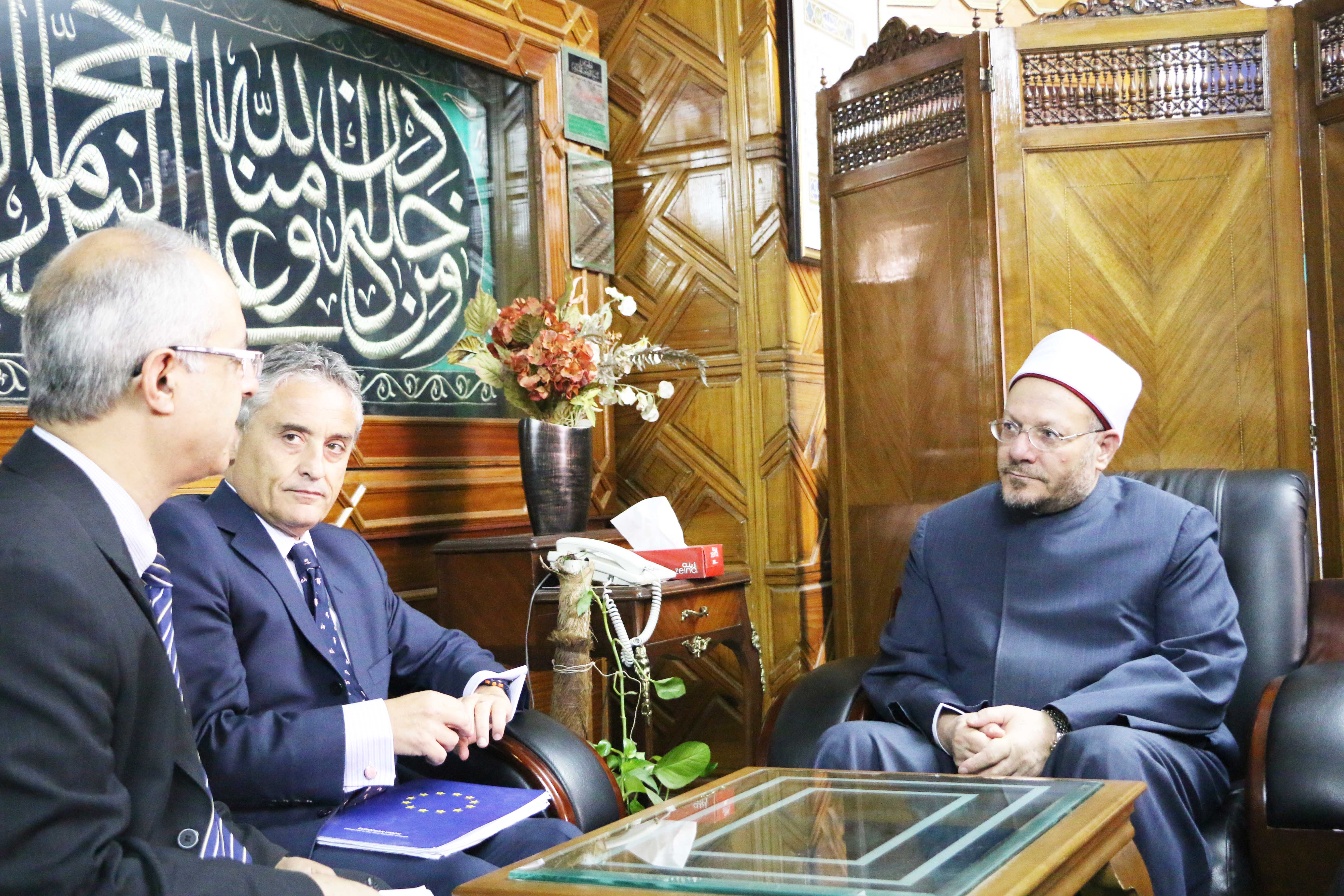 The Grand Mufti of Egypt Dr. Shawki Allam met His Excellency Maurizio Massari, the Italian Ambassador to Cairo. The Grand Mufti stressed that infedilizing and bombings are two faces of the same coin and that religions came to establish peace, administer the earth and achieves stability in all communities.

Dr. Allam elaborated, terrorist groups are originated from the same evil and malicious source and we must confront them with the same strategy, since they endeavor to cause destruction, blood-shed and create chaos. Furthermore, the Grand Mufti called upon supporting Egypt in its war against terrorism, because Egypt is considered part and parcel of achieving regional stability.

On the other hand, the Italian Ambassador praised the successful European tour undertaken by the Grand Mufti on both France and Netherlands. He further expressed the willingness of the Italian government to receive his eminence to acquaint them with the efforts exerted by Dar al-Ifta in the field of combating terrorism.
Related Articles