Egypt's Mufti, President of Beni Suef University sign protocol of mutual academic collaboration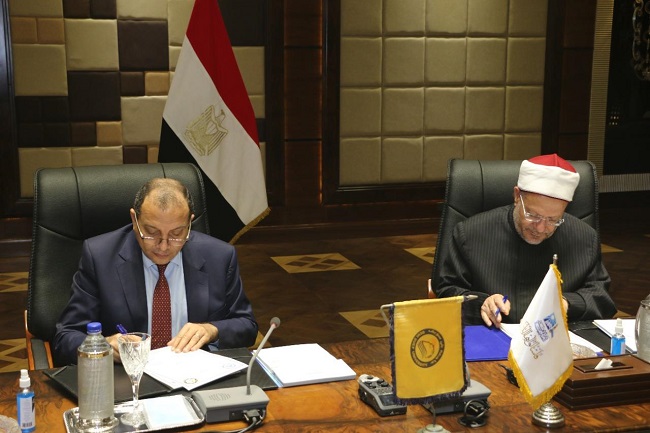 Egypt's Grand Mufti, Dr. Shawki Allam and the President of Beni Suef University, Dr. Mansour Hassan, signed a protocol to foster means of academic cooperation between Egypt's Dar al-Ifta and Beni Suef University. The protocol enhances academic cooperation in the fields of research, training, scholarly consultations, Islamic astronomy, space science, technology, and other.
Dr. Mansour pointed out that the protocol covers various and diverse fields, hoping that this cooperation will result in serving all segments of the Egyptian society. From his part, Dr. Allam stated that the protocol comes within the framework of fruitful cooperation between the different institutions of the State under the leadership of HE Abdel Fattah el-Sisi, the President of Egypt.
23-8-2021
Related Articles