The Grand Mufti of Egypt met a delegation of distinguished shari'ah students from Istanbul University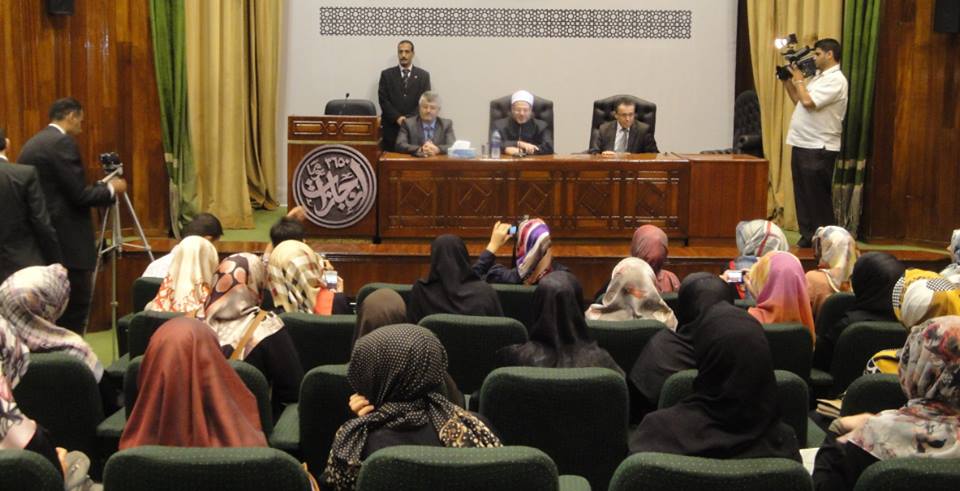 The Grand Mufti of Egypt, Dr. Shawqi 'Allam, received a delegation comprising distinguished shari'ah students at Istanbul University headed by the dean and head of the department of usual al-Fiqh (principles of legal methodology) at the university.

During the meeting, the Grand Mufti of Egypt, stressed on the importance of seeking knowledge in all domains, either religious or secular. He pointed out that the method followed by the noble Azhar and Dar al-Ifta al-Missriyyah is based on moderation in seeking shari'ah sciences which balance the requirements of soul and body. He added that since it was founded, Dar al-Ifta is considered a magnificent scholarly fortress for all humanity alike and it is still performing its role in clarifying rulings of shari'ah for Muslims all over the globe.

The Grand Mufti pointed out that there are certain stages for issuing a fatwa, the first of which is the clear understanding of the real conditions surrounding the question in the mind of the mufti. On the other hand, to achieve this clear understanding of the question, a mufti may need to ask specialists in certain fields such as medicine, economy and others and then issues the fatwa after searching the legal evidences and applying it to the matter in question. The Grand Mufti stated that issuing some fatwas requires meeting specialists for more than 90 hours before issuing the final legal ruling.

The delegation called upon the Grand Mufti to work on enhancing cooperation between the shari'ah college in Istanbul and Dar al-Ifta al-Missiriyyah with respect to training on issuing fatwas and exploring the new issues which need issuing legal opinions on them.

From his part, the Grand Mufti greatly appreciated cooperating with Istanbul university, as he confirmed that Dar al0Ifta offers help to cooperate with all people alike and providing all forms of support for those who seek it.

By the end of their meeting, the Grand Mufti has gifted the Turkish delegation an electronic copy of the Dar fatwas encyclopedia which includes a number of fatwas selected since the foundation of the Dar in 1895 till present.
Related Articles